2019 Glass Magazine Reader Photo Contest: Exceptional Interiors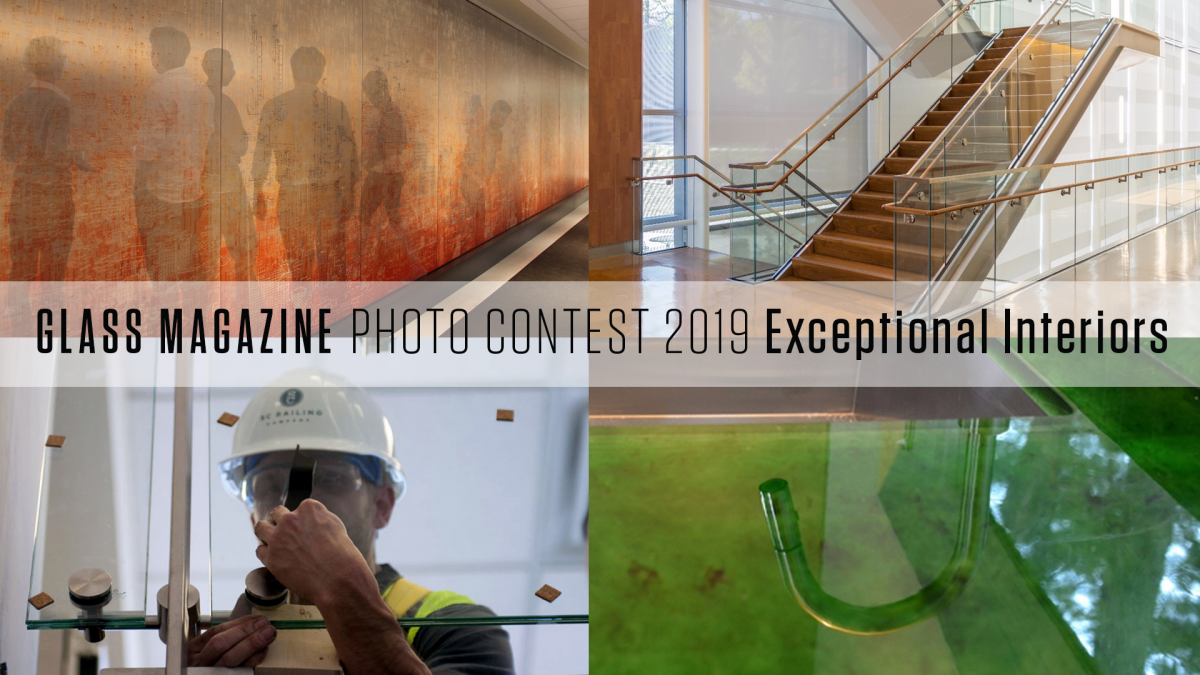 Glass Magazine is accepting entries for its 2019 Reader Photo Contest. This year's contest looks to highlight exceptional interiors—innovative interior glass applications, including decorative installations, glass floors, doors, walls, stairs, partitions and more.
Readers are invited to submit photographs related to innovative interior glass projects that highlight the final installation and/or the behind-the-scenes achievements and activities that make a final project possible.
Winning photos will appear in the December issue of Glass Magazine.
Photos will be judged based on content, composition and their ability to highlight what's possible with interior glass. The deadline for submissions is Friday, October 11, 2019.
Glass Magazine editors will select finalists, and industry readers will vote for the winners on GlassMagazine.com.
GUIDELINES:
Projects photographed must have been completed since June 1, 2018.
Entries are limited to three (3) per submitter (individual or company).
If individuals are pictured, please ensure that all necessary personal protective equipment is worn and that other safety requirements are met.
FORMAT:
Photos must be digital and must be at least 2,100 pixels wide by 1,500 pixels high at 300 dpi.
Please avoid using filters to enhance photography.
ELIGIBILITY:
Only an original digital photograph will be eligible to win. You must verify on the entry form that the photograph is an original creation, and is not borrowed, previously published in any way (print or Internet), or copied from another source.
By entering the Glass Magazine Reader Photo Contest, you agree that you/your company are the originator and copyright owner of the work and that you grant Glass Magazine and its parent, the National Glass Association, permission to use your submitted work in publications and related materials.
Questions? Contact Wendy Vardaman, wvardaman@glass.org.