From Airports to IoT: Dynamic Glass Trends in 2019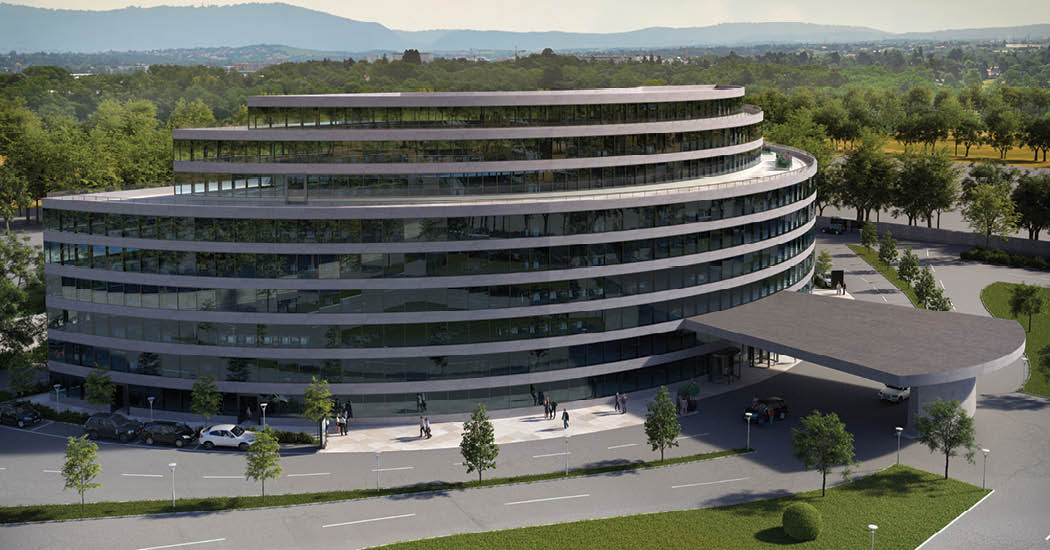 The Millennium Center in Crissier, Switzerland, a smart building expected to open in 2020, will exclusively use SageGlass Harmony, a connected, building dynamic glazing solution. Photo courtesy of SageGlass.
2018 was a busy year for dynamic glass. The industry experienced an increased emphasis on designing for occupant health and well-being, and saw a bevy of innovative technology integrations and new products emerge in the marketplace. In 2019, expect to see continued growth in these areas and the emergence of a few new trends.
Trend 01: Focus on Airports
According to ACI's Airport Service Quality research, an increase of 1 percent in global passenger satisfaction generates an average growth of 1.5 percent in non-aeronautical revenue. In other words, comfortable travelers are happier travelers, and happier travelers spend more money.
To prioritize comfort, airports are turning to dynamic glass. Research shows travelers prefer more natural light and unobstructed outdoor views, even under conditions when it is estimated to be sufficient. But letting in natural light can result in glare and excessive heat, aggravating already tense and rushed travelers and creating a frustrating experience for travelers, staff and airport businesses hoping to gain travelers' attention.
Dynamic glass improves the airport experience for travelers by controlling glare and managing excessive heat. The use of dynamic glass to promote visual and thermal comfort can also help airport staff perform at their best at security checkpoints, where being focused and avoiding distractions caused by lack of comfort are mission-critical.
Trend 02: A Wellness Boom
Comfortable indoor environments increase productivity in the workplace and improve patient outcomes in hospitals—and companies around the world have taken notice. Businesses are designing buildings focused on occupant health and well-being, a trend which will continue to remain top of mind this year.
This is evidenced by Future Workplaces' study, which found that an absence of natural light and outdoor views hurts the employee experience. Incredibly, over a third of employees feel they don't get enough natural light in their workspace. Another 47 percent of employees admit they feel tired or very tired from the absence of natural light or a window in their office, and 43 percent report feeling gloomy.
Trend 03: Emphasis on "Smart" Buildings
Smart buildings are becoming increasingly popular as owners and occupants demand constant connectivity and more control over their environment. By using the Internet of Things, IoT, and the cloud to control various aspects of the building, from heating and cooling to lighting controls, occupants are given more control, and the building management team is able to better track the building's performance. As a result, we expect to see "smart," connected buildings grow in popularity since these buildings provide a more seamless experience for occupants and building managers while simultaneously maximizing energy efficiency.
As the use of IoT in buildings becomes increasingly popular, occupants will come to expect a higher level of comfort, personalization and control over their environment. This will no longer be a nice-to-have, but a necessary component of building design in order to remain competitive in the marketplace. Since it can be a part of this IoT ecosystem, expect owners and architects to increasingly use dynamic glass in connected buildings that support both occupant well-being and sustainability.