Collaborative Curtain Walls, from Design to Installation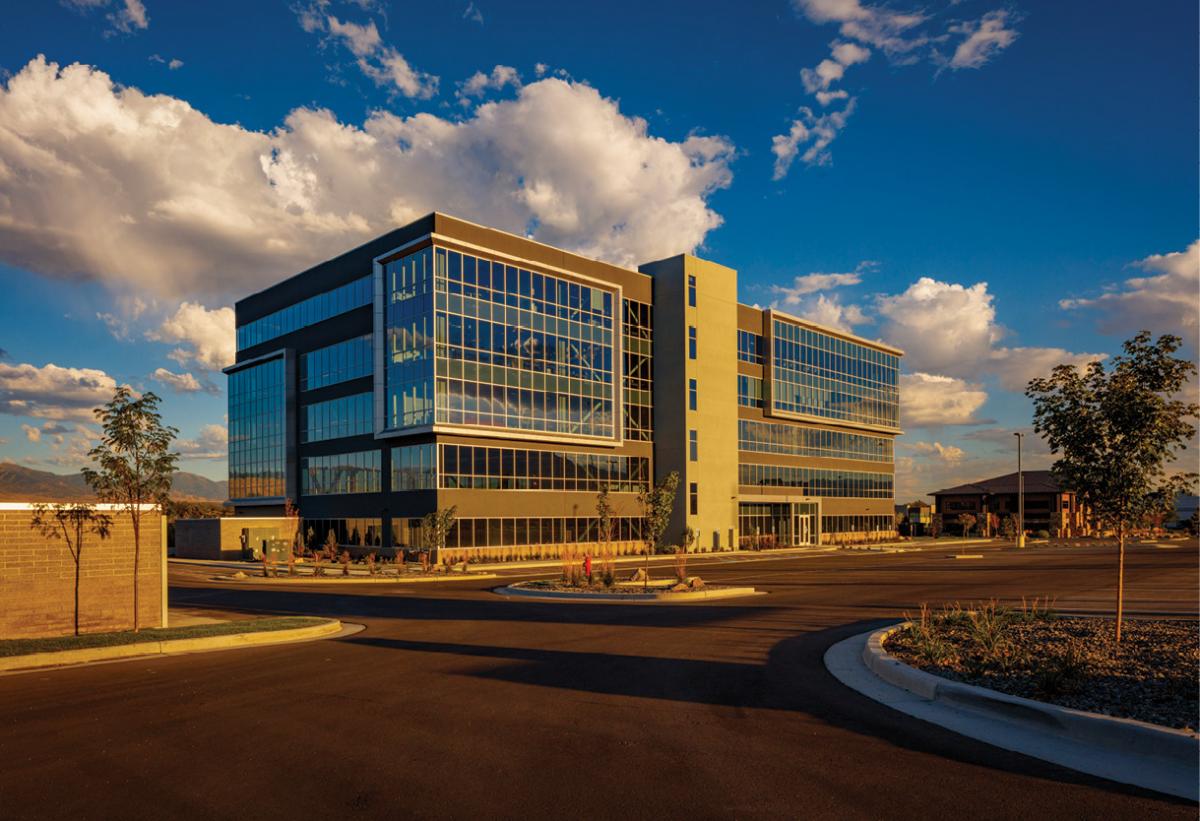 Tubelite Inc. supplied storefront, curtain wall and entrance systems for Utah's Sandy Commerce offices. The Tubelite systems feature low-emissivity glass from Viracon and clear anodize from Linetec. The project architect was Babcock Design; and the glazing contractor, Skyview Glass. Photo by Robert Casey.
Today's fenestration market is creating higher demands on installing contractors. Changes to building codes, wall performance requirements, labor shortages and fast-track project schedules place high demands on manufacturers to design, test and market curtain wall systems that promote successful and timely installations for glazing contractors.
This article presents three guidelines for suppliers for successful, collaborative installations.
1. Enlist feedback
It is important to enlist feedback from those installing the curtain wall system. The glazing contractor and/or installers should be part of the manufacturer's design team, whether they are developing enhancements to an existing curtain wall system or meeting market demands for developing a new curtain wall product offering.
This collaborative approach requires not only creativity and innovation in product development, but also open communication and willingness to listen and learn from those in the field. When the feedback is reviewed, a totally new, customized system may be needed, but most often, an existing, proven system can be modified to meet the requirements.
Some key questions to ask glazier customers:
What features can the manufacturer design into the product that will make the installation more economical and timelier, while meeting the installation requirements for performance?
Would shop glazing be an available option, thus eliminating possible weather and working space issues?
What other features can the manufacturer offer that the installer can manage in-house, prior to taking the curtain wall to the project's jobsite?
2. Contribute to the installation
The building project also can benefit when the glazing contractor or installer invites the manufacturer to contribute to the installation of the designed curtain wall product. This gives the manufacturer's design engineer the opportunity for a hands-on approach to learn which curtain wall assembly features work best, what could be improved and how to help in saving time and money during installation.
Glass Magazine's 2018 Top 50 Glaziers report noted more than half (53 percent) of the survey respondents stated they have difficulty finding skilled workers. The most challenging positions to fill included glaziers and field labor. As commercial contractors continue to face labor shortages and search for qualified workers, their already fast-paced schedules can compress and their costs can increase.
The U.S. Chamber of Commerce found commercial contractors turn to alternative construction solutions, such as prefabrication and modularization, to create more efficient jobsites, increase labor productivity, drive cost savings and provide a competitive advantage in the marketplace.
It may seem counter to the prefabricated and modular building materials trend to have regional and local glazing contractors buying stock-length materials from curtain wall manufacturers for field assembly. On closer inspection, this construction solution follows the same pursuit of efficiency by minimizing longer lead times and higher shipping costs on unitized products, and allowing just-in-time response to changing schedules.
A major benefit of these systems is that they provide installers the flexibility to perform functions in their shop or at the jobsite, depending on the project's timeline, onsite space availability, and labor type and availability. To retain qualified staff during downtimes, these glaziers prefer to have their employees handle as much of the curtain wall preparation and assembly as possible.
3. Carefully follow test standards
Regardless of how the curtain wall is assembled, the manufacturer is responsible for designing and testing the product to rigorous industry standards. The American Architectural Manufacturers Association 501 "Methods of Test for Exterior Wall" document series provides valuable guidance to ensure the proper performance of a curtain wall system. Additional testing can include acoustics, condensation resistance, U-factor, ballistic, hurricane resistance, blast mitigation and other performance criteria.
Following industry-leading testing and performance standards is one key part of providing a robust, reliable curtain wall system that does not take intense training of skilled labor to properly fabricate, assemble and install.