Editor's Notes | Welcome to the New Glass Magazine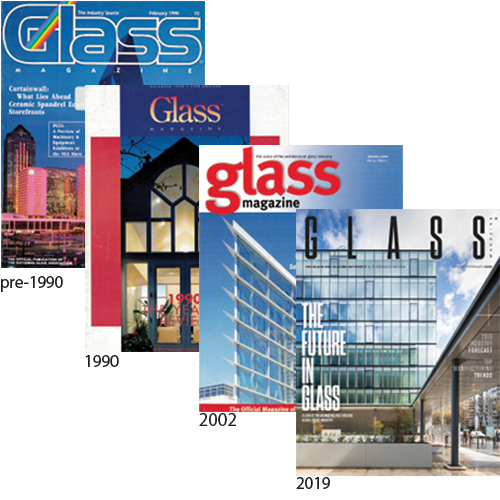 Glass Magazine has had many different faces over the decades, each intended to speak to the trends and demands of its era.
Today's architectural glass industry is one increasingly defined by innovation and advancement. Glass companies from all segments consistently push the envelope to increase performance, efficiency and productivity. Suppliers institute quality improvements and integrate automation; glaziers adopt new technologies and methods to tackle complex projects; equipment companies develop machinery and tool solutions for new customer challenges.
Glass Magazine is dedicated to highlighting these achievements and advancements in its pages. We track trends and promote new product developments. We highlight phenomenal projects. We work with industry experts to educate new and seasoned glass industry professionals on the demands of the current and future marketplace.
We also recognize that in order to effectively communicate the successes of our industry, we must innovate and evolve. In this vein, I am proud to introduce the redesign of Glass Magazine.
In this, our first issue of 2019, we present an updated publication with a sophisticated new look that reflects today's advanced glass industry. The redesign features a revised organization that highlights need-to-know information. It further emphasizes our contributors, spotlighting the incredible knowledge base and experience of industry authorities. And, it demonstrates to the broader building and design industry—and to future glass and glazing professionals—all that glass and glazing can do.
The redesign also coincides with major changes at Glass Magazine's non-profit trade organization parent, the National Glass Association. In February 2018, the NGA officially merged with the Glass Association of North America. The NGA exists to advocate for the industry and to support the best interests of all stakeholders. The new Glass Magazine elevates the critical education, advocacy and technical offerings of the now-combined NGA to best support companies across the entire supply chain.
I am proud of the work of the Glass Magazine team, as we navigated our way toward creating an even better publication to serve our industry and highlight its great work. Specifically, I want to recognize Glass Magazine's senior designer, Cory Thacker, who spearheaded the project. Cory joined Glass Magazine and its sister publication Window & Door in 2008, and in the decade since has been instrumental in creating the essential, informative and beautiful product that arrives on doorsteps every month.
And thanks to you, our readers, who lead the way with innovations of your own. This is your industry and your magazine.