The Glass Advocate
Education, advocacy and technical content from the NGA
Deciphering Cradle to Cradle, to Grave and to Gate:
A Life Cycle Resource for the Building Enclosure Industry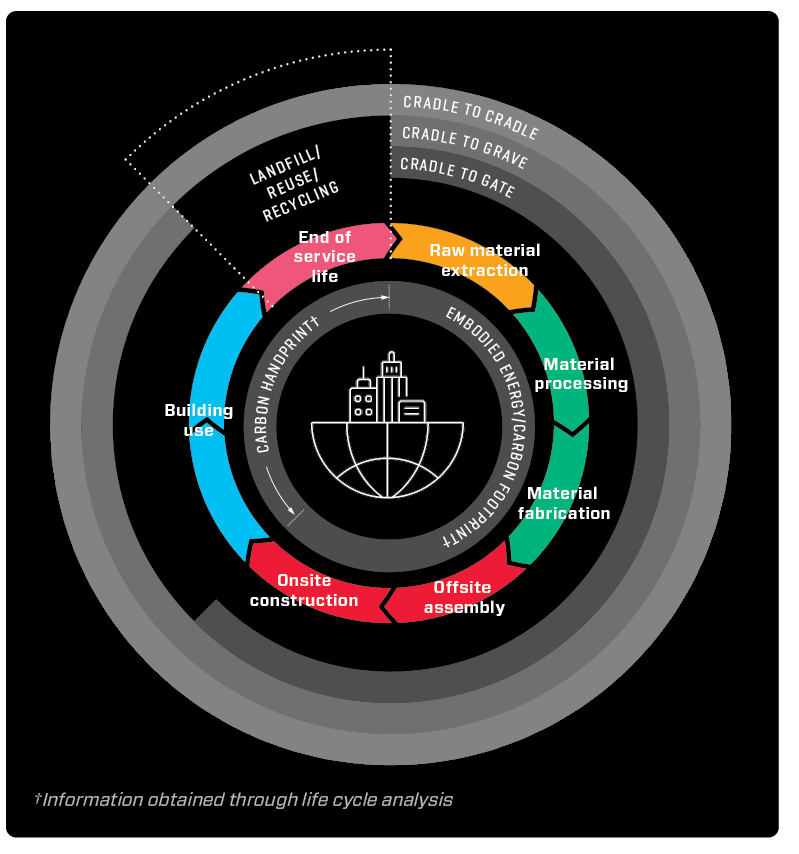 Download the life cycle document by searching for "life cycle" at glass.org/store.
Working with technical and advocacy industry volunteers, the National Glass Association, developed a document to help industry companies and their customers understand the various methods of calculating environmental impact and life cycle for building materials. The informational graphic notes the steps of building material production, from sourcing to manufacturing, fabrication, use and deconstruction. Further, it notes steps of the process that are included in the three primary methods of measuring environmental impact: cradle to cradle, cradle to grave, and cradle to gate.
The downloadable document helps to address confusion in the market regarding determining the environmental impact of building materials, according to volunteers. The graphic is intended to clear up that confusion for the glass industry and for its customers across the supply chain, from architects to owners and more, they say.