GlassBuild America 2019
This year's show in Atlanta will bring together the entire supply chain to network to solve problems, discuss trends and improve the industry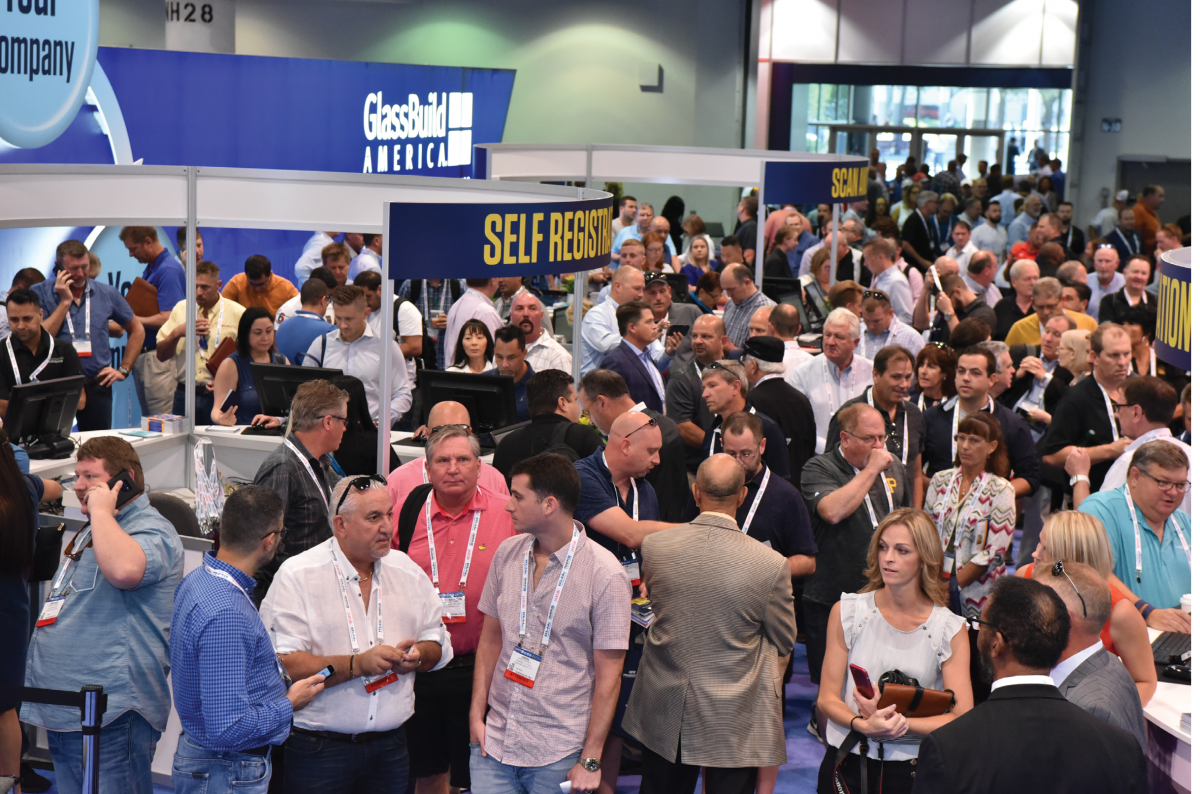 Top 3 Reasons to Attend GlassBuild America
Andrew Haring, vice president of business development for show organizer, the National Glass Association, summarizes the top three reasons to attend GlassBuild America this September in Atlanta. "Everything you liked about GlassBuild America will still be there, but there will be so many new things this year, how it's presented and content," he says. "If you think you know GlassBuild America, you don't."
1. Stay up to speed
"In three days, you'll be able to catch your company up to speed about everything—positive and negative—that will impact business in [the] next year," he says. "It will prepare you for what's to come, how to overcome those challenges and help you improve. It'll show opportunities for where to grow and how to get there."
2. Network
"This is the densest targeted audience gathering in North America for the entire year," Haring says. "The opportunities to meet new prospects [are] huge."
3. Keep up with the competition
"Your competitors will be there," says Haring. "You need to be there to see what's going on and know what your competition knows. You can't operate in isolation. This is where you're going to be exposed to everything going on in the industry in one shot."
Exhibit Hall Days & Hours
At the Georgia World Congress Center in Atlanta
Tuesday, Sept. 17
10:00 a.m. – 6:00 p.m.
Wednesday, Sept. 18
10:00 a.m. – 5:00 p.m.
Thursday, Sept. 19
10:00 a.m. – 2:00 p.m
Stay up-to-date
Follow GlassBuild America on Twitter, @GlassBuild, and visit glassbuildamerica.com for the latest information and announcements about what's new at this year's show.
The current good health of the nonresidential construction market challenges companies to develop strategies to grow in the face of higher demand. High among these tactics for many are technology and automation, which exhibitors and attendees consider as they prepare for this year's GlassBuild America: The Glass, Window & Door Expo, in Atlanta, Sept. 17-19.
This annual show, now in its 17th year, brings together the complete supply chain and sales funnel under one roof, says Andrew Haring, vice president of business development for the National Glass Association, the show organizer. At its simplest level, GlassBuild America is a product show, but dive a little deeper to see it's so much more.
It's networking. It's education. It's technical. It's trends. It's discussing challenges and finding solutions. GlassBuild America, says Haring, is about improving the industry for everybody.
Trends and pain points such as automation and the labor shortage will drive much of the conversation around the show, predict many exhibitors, but building codes, regulations, economic forecasts and, above all, new products, also will guide much of the energy during the three-day event.
Labor drives automation
The chronic skilled labor shortage is part of nearly every conversation about the industry. "That will touch a lot of areas, whether it's content in presentations or product themes," says Haring. He predicts a key theme across exhibits and presentations will be that of how to bridge the labor gap, whether it be from a personnel standpoint such as recruiting or strategies for training less experienced people.
The labor shortage segues nicely into automation—already a big part of the industry—as automation can simplify processes and allow companies to do more with fewer people.
"With finding skilled labor being such an issue for the glass industry, I expect there to be a lot of interest and attention paid to automation," says Robert Struble, brand and communications manager with Vitro Architectural Glass, which has been exhibiting at GlassBuild America since the inaugural show in 2003. "Equipment makers have jumped in with both feet on both the hardware and software side to address the labor shortage, improving safety and quality along the way. I think we'll continue to see more automation for large door and IG assembly in particular."
Steven Brooks, regional sales director, Great Lakes Lifting, also anticipates automation as an avenue to ease the labor shortage pains. "After what looks to be one of the busiest summers on record and the labor shortage at what seems an all-time high, I believe many glazing contractors will be attending the show looking for ways to utilize automation to maximize their workforce," he says.
"Automation and robotic equipment are here to stay in fenestration manufacturing," according to officials from Quanex Building Products, which is celebrating the 30th anniversary of its Super Spacer warm-edge spacer systems during GlassBuild America. "Last year we saw advancements from some of the biggest equipment manufacturers, so it'll be interesting to see what's unveiled in 2019."
Quanex officials also assert that automation enables better strategies for modern and successful floor plant operations. "It's not just about quality and throughput—fully automated lines come with the opportunity to reimagine what's possible on your plant floor," they say. "Are you maximizing the value of your product line? Utilizing floor space properly? Leveraging software to make better business decisions?"
Full-scale products
Attendees should expect to see full-scale exhibitions. "You can see, touch, feel and see big products, big machinery and big glass in person and in action," says Haring. Whereas some regional shows throughout the year don't have the capacity to house certain equipment, he says, GlassBuild America presents exhibitors with the "opportunity to flex themselves."
One such huge machine—a jumbo furnace—will be on display in HHH Tempering's booth, says President Mike Synon. He also shares that the company will emphasize its four-edge grinder, which "truly automates the seaming process."
The IGE Glass Technologies Inc. pavilion, meanwhile, will demonstrate its automatic ceramic roller cleaner "RoboClean," feature an EVA laminating box and new EVA material, as well as display consumable supplies such as diamond tools, says Michael Spellman, IGE's CEO and founder. The pavilion will feature numerous domestic and international manufacturers, including LandGlass; LanDVac; Diamon-Fusion's FuseCube; Turomas' cutting table; Forvet's milling, drilling and countersinking CNC workstation; and IGE's Lammy Can.
Great Lakes Lifting's Brooks says the company will highlight its SL408HL/SL1008HL glass handling machines, and also teases there will be "a few surprises."
Eric Wroldsen, director of marketing for Guardian Glass Americas, says its booth will showcase the Guardian Vacuum IG display. "A refrigeration unit will show attendees the impressive thermal performance that can be achieved in exterior glass installations," he says.
Wroldsen also says bird deaths from building strikes are grabbing the attention of architects, building managers and glass manufacturers. As such, Guardian Glass will showcase American Bird Conservancy-tested bird-friendly products that can be used in new construction and retrofits. These products, according to the company, have a neutral appearance and good performance but still keep bird safety in mind by using UV vertical stripes that are visible to birds but not to humans.
Get a sneak peek of some of the products online.
Economic and code considerations
Dodge Data & Analytics projects in its 2019 Dodge Construction Outlook that total U.S. construction starts this year will be $808 billion, essentially on par with 2018's estimated $807 billion. This nearly flat prediction also follows the pattern in recent years of slowing growth. The years 2012 through 2015 saw double-digit growth, while 2016 and 2017 experienced 7 percent growth. Last year, in comparison, had only 3 percent growth.
"Most economists have expected a mild slowdown in economic growth this year, but projections are never a guarantee," say Quanex officials. "We'll see how things are panning out closer to the end of the year, but there could be a bit more caution in the air at this year's show."
Code updates throughout the industry also are pushing manufacturers to produce higher-performing products. "We know that code updates throughout the industry are pushing performance to new heights, and fenestration professionals are looking into innovative ways to deliver on those demands in efficient and economical ways," according to Quanex officials.
Mike Burk, North America technical representative with Sparklike, which has its own booth this year for the first time, after having displayed its products in Quanex's booth for many years, says, "Everybody keeps raising the requirements for thermal performance." That's where Sparklike's product comes in, Burk says. It non-destructively measures the gas fill of high-performance insulating glass units.
Thermal performance is driven by more than code, though. Building occupants also demand indoor comfort, including having natural daylight infiltrating a building interior, acoustic performance and even smart tech like electrochromic and switchable glass so buildings can automatically adapt to the weather, according to the Quanex team.
Exhibitors will display solutions to these challenges and others at GlassBuild America. Check out the product preview in the August issue of Glass Magazine to learn more.
Embrace Change
Keep up to date with next-generation industry innovations at GlassBuild America
By Gregory A. Oehlers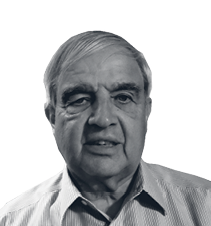 Former Chrysler executive Lee Iacocca once said, "Lead, follow or get out of the way." In today's quickly changing glass and glazing industry, this saying rings true. Change is inevitable, and we need to embrace it.
The industry has become tech driven. Current energy code requirements have fostered product development of both coated glass products and glazing systems. Commercial buildings are 43 percent more energy efficient today compared to when energy codes were originally introduced back in 1976. No longer are commercial buildings considered energy hogs.
Looking ahead, there will be a greater emphasis on warm-edge insulating glass technology, argon gas filling, fourth surface low-emissivity coatings and improvements in thermally broken glazing system technology. Coated glass products, glazing systems and sealants will continue to improve to meet ever-changing energy requirements that demand new product development.
The march toward net zero commercial construction by 2030 continues. The system's approach for glass and glazing products will continue to result in new developments being brought to the market at a record pace.
These trends bring challenges, as they will require more sophisticated fabrication equipment and handling techniques. They also represent opportunities as they are all value-add items.
How can the design, fabricator and installing community stay on-point and up to date? An important way to embrace change and learn about essential developments in the industry is attending events such as GlassBuild America.
At GlassBuild America, suppliers from all over the world come together to display the latest and greatest technologies and cutting-edge products currently available or that will soon become available. The show's educational program exposes attendees to various experts in their respective fields who present information on everything from market forecast information to energy code updates to problem-solving techniques to improve efficiency. Such events provide glass industry-related insight that is crucial to personal and professional success.
It is an exciting time to be a part of the commercial construction market. There is absolutely no way I could stay remotely current without our industry programs and events.
Gregory A. Oehlers is executive director, architectural sales for Tristar Glass Inc.