Great Glazing: Boston Volvo Village Dealership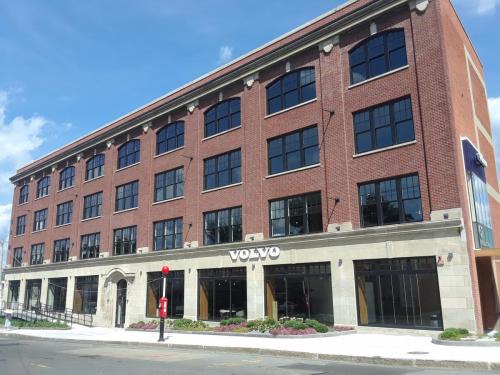 Photos courtesy of Universal Window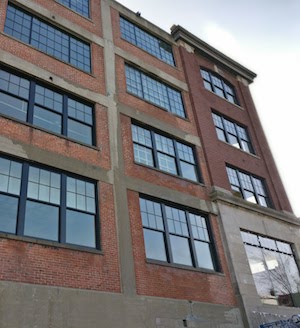 The basics: Boston Volvo Village recently completed the historic renovation of 61 N. Beacon St., now home to its new urban dealership and offices. The main showroom is on the newly-revitalized street level, with additional showroom space on the second floor and service write-up on the ground level. The five-story, 71,000 square-foot historic Beaux Arts building, constructed in 1925, features arched windows, highlighted by a fifty-foot bay window opening to the lobby, which includes a dramatic canopy entrance.
The players: Architect, Arrowstreet; general contractor, CM&B; contract glazier, Middlesex Glass Company; glass manufacturer, Guardian Glass; window supplier, Universal Window
The glass and systems: Windows on the main floor, which range in height from eight to ten feet, along with operable windows on the upper floors, provide abundant natural light for the building.
Guardian Glass provided Climaguard 71/38 for the project.
Universal Window supplied the historic replica windows, using a combination of 550 Series Double Hung and 700 Series Steel Replica windows. Universal used its library of historic panning profiles to match the original moulding profiles shown on the old blueprints. The windows were mulled, and custom panning was attached, in the Marlborough factory. Arched triple-hung units were shipped factory mulled with panning that spans all three units.