Great Glazing: Elgin Tower Apartments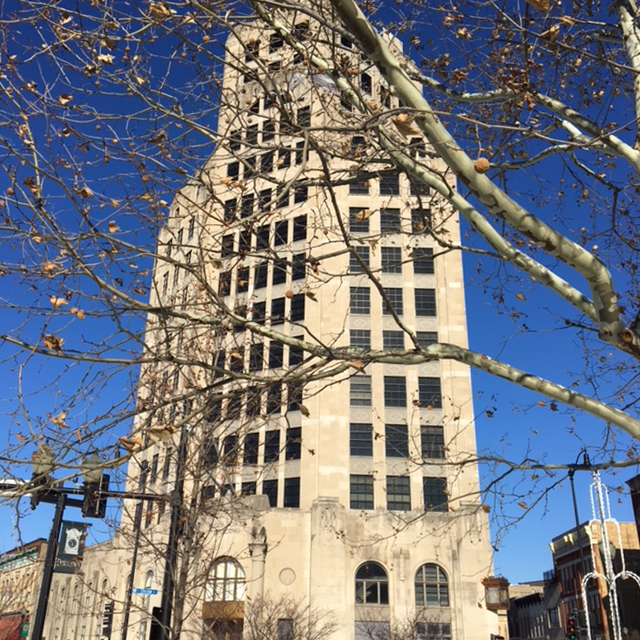 Photos by Craig McGregor, Winco Window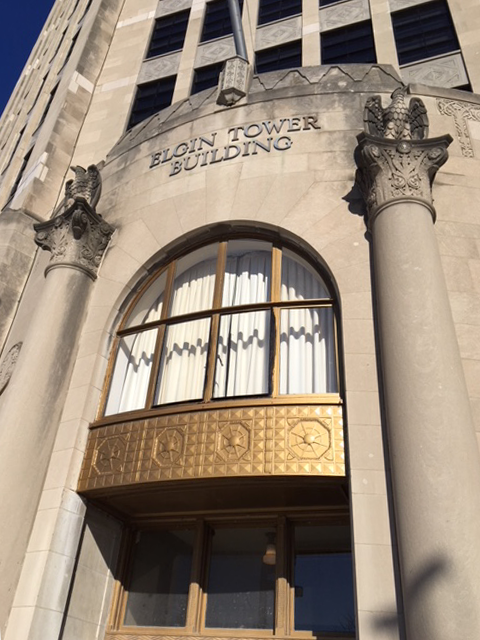 The basics: The Elgin Tower at 100 E. Chicago Street in Elgin, Illinois, is a 15-story, Art Deco-style building originally opened as a bank in 1929. An office building until closing in 2014, Elgin Tower was redeveloped over two years as 45 one- and two-bedroom, market rate apartments. Preserving the character and charm of the original building was a primary goal. With the building on the National Registry of Historic Places, construction work was delayed until design approval of the 272 replacement windows. Every window in the Elgin Tower building is historically accurate and provides scenic views of downtown Elgin, the Fox River and beyond.
The players: Architect, Webster Design Group; general contractor, Skender Construction Co.; contract glazier, Krull Window Co.; window manufacturer, Winco Windows
The glass and systems: The replacement window solution provided by Winco Windows and Krull Window Co. uses an interior snap trim to meet both the aesthetic and installation standards set by the National Register of Historic Places and the National Park Service, as well as the terms of the state tax credit program helping to fund the project.
Winco manufactured five different heights of windows to accommodate the variance in openings.
"It was a challenge to find historic replica windows that met all the criteria," says Craig McGregor, sales representative, Winco. "But the installation was even trickier."
Crumbling plaster and uneven floor slabs required clearing and cleaning the openings and ensuring a plumb line so the windows were evenly aligned inside and out. The lack of functioning elevators meant carrying oversized windows up many flights of tight-fitting stairs. The exterior of each window was fitted by hand for a seamless look. Krull applied fixed lites to the interior to replicate the old-style look from the outside.