Great Glazing: Empire State Building Observation Deck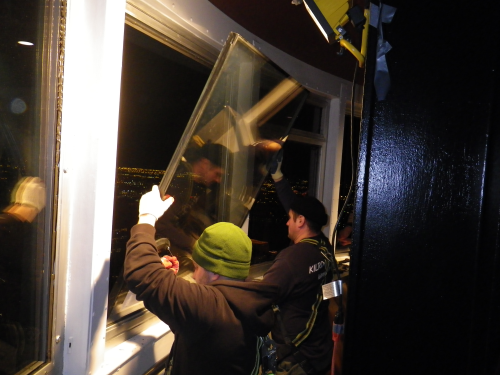 The basics: The Empire State Building recently received an extensive renovation that included an update to the panoramic windows on the 102nd floor observation deck. The 102nd floor is the highest observatory at the New York City landmark, and the renovation team faced the challenge of offering time-tested clear, unobstructed views from its windows. For the project, the team chose a combination of low-iron, ultra clear glass, and a scratch- resistant coating.

The players: General contractor, L&K Partners Inc.; glass manufacturer/laminator, Guardian Industries; insulating glass fabricator, Alpen HPP; contract glazier, Kilroy Glass and Metal Inc.

The glass and systems: The project used Guardian UltraWhite low-iron glass, with a Guardian DiamondGuard scratch-resistant coating. The glass was laminated and then fabricated into insulating glass units.