Great Glazing: Hartford Times Building, University of Connecticut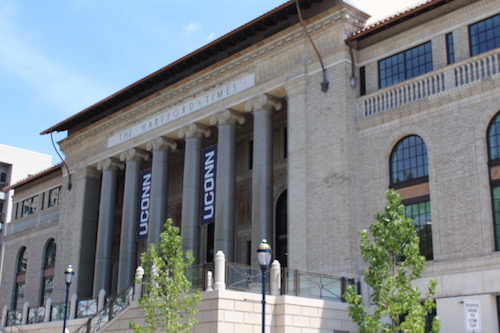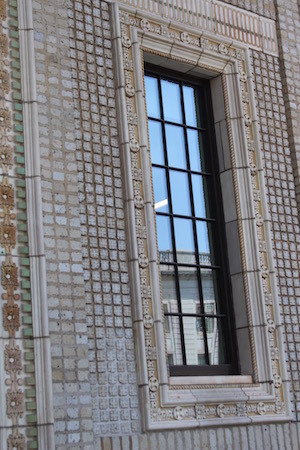 The basics: When the University of Connecticut relocated its campus to downtown Hartford, the university chose the historic Hartford Times Building. The structure and its Beaux-Arts façade, built in 1920 to house the Hartford Times, is a downtown landmark that was previously vacant. Its granite columns, marble steps and massive oak doors, all salvaged from a Manhattan church by the original architect, required restoration and stabilization. A new 140,000-square-foot addition complements the original neoclassical design while providing modern-day features and amenities needed by a world-class research university. Authentic restoration included historically accurate replacement windows.
The players: Architect, Robert A.M. Stern Architects LLP; general contractor, Whiting-Turner Contracting Co.; contract glazier, True Enterprises; glass fabricator, Viracon; window supplier, Winco Windows
The glass and systems: Viracon fabricated the glass, comprised of 1-inch Clear Heat Strengthened with VNE1-63 on the second surface and black spacers, and 1-inch Clear Heat Strengthened with VNE24-63 on the second surface and black spacers.
Winco Windows supplied 3 ¼-inch architectural grade, thermal Steel Replica 3250 Series Windows to the project to complement the building's Beaux-Arts aesthetic. The windows arrived factory-glazed from the Winco manufacturing plant. Winco also supplied windows for the school's 23 new classrooms, five teaching labs, three computer labs, collaboration spaces and meeting rooms.
UConn's work to restore the long-shuttered downtown Hartford Times building was recognized by The Connecticut Trust for Historic Preservation.