Great Glazing: Masco Corporate Headquarters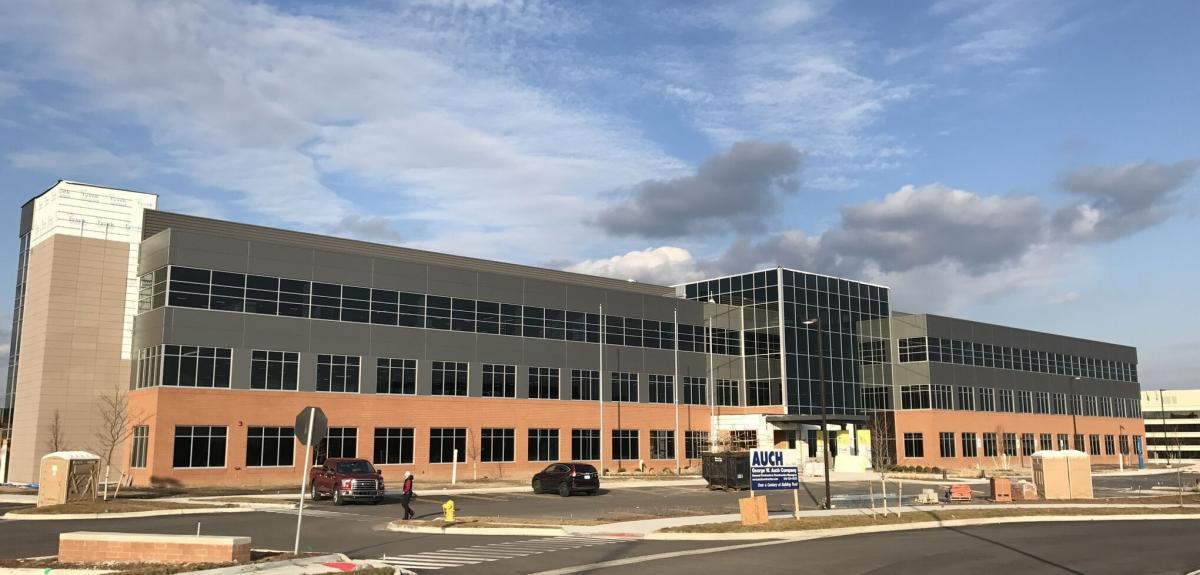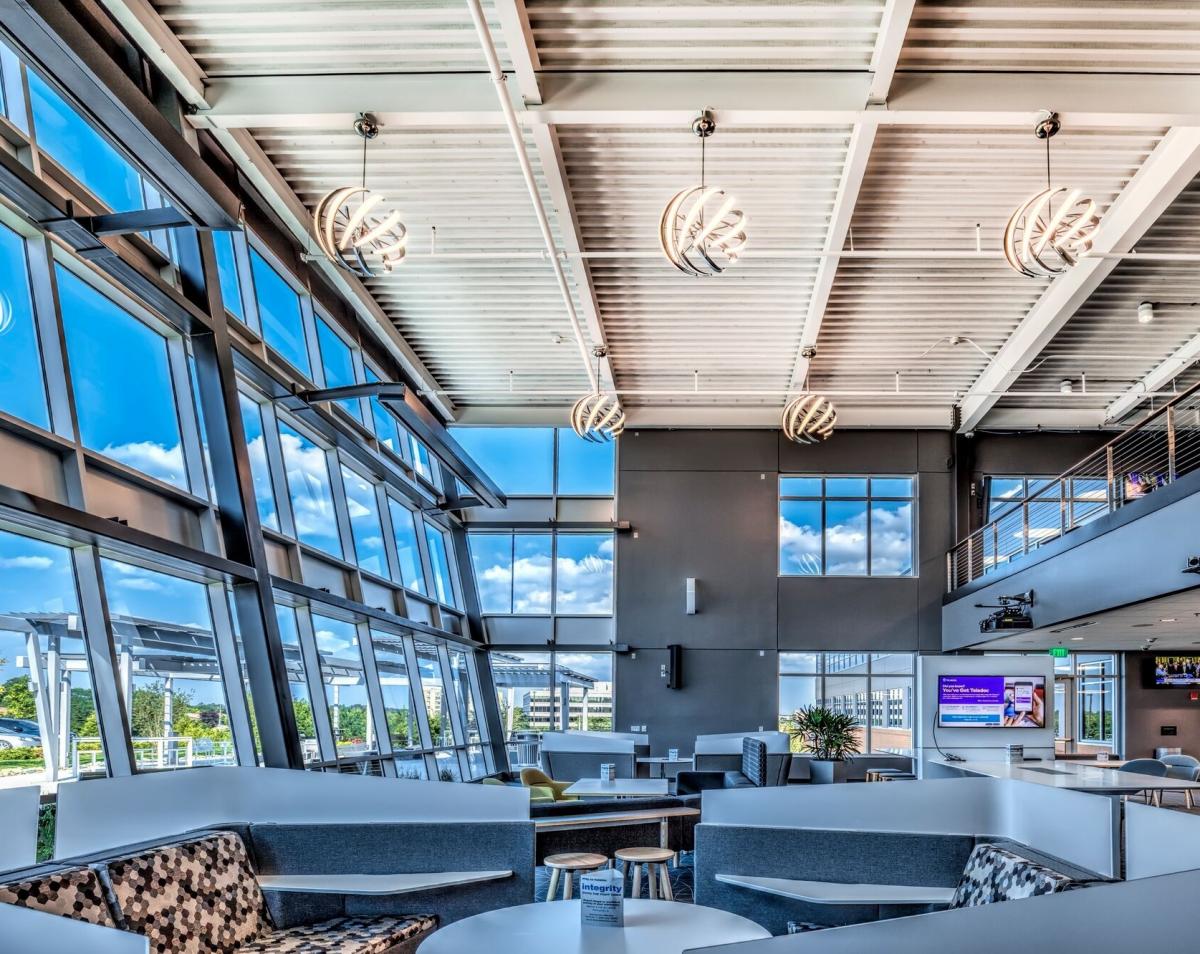 The basics: Masco Corp.'s new 91,220-square-foot Corporate Headquarters in Livonia, Michigan, houses 220 employees and boasts several amenities including a 24-hour fitness center, adjustable workspaces, 24/7 food market and an outdoor patio. The building's design goals focused on natural daylighting and HVAC systems to maintain comfortable and consistent internal temperatures. The building's dynamic glass curtain wall achieves these goals.
"The exterior glazing was incorporated in a way that allows natural daylight to gently illuminate the interior of the building during the daytime and creating a lantern effect in the evening hours where the central glass atrium is the source of light that is diffused as it moves out into the office wings," says Mike Kennedy, lead architect.
Additionally, the glass helps to determine HVAC loads and efficiencies by maintaining a consistent cooling level throughout the interior, says Kennedy.
The players: Architect, Lindhout & Associates; general contractor, George W. Auch; contract glazier, Lansing Glass; glass manufacturer, Guardian Glass; glass fabricator, Thompson IG; dynamic glass supplier, Pleotint; metal systems manufacturer, Tubelite Inc.
The glass and systems: The project used Tubelite TU 2400 storefront and 400 Series curtain wall with 18,000 square feet of insulating glass units comprised of Guardian CrystalGray heat-strengthened laminated glass with Suntuitive Dynamic Glass by Pleotint, and Guardian SNX 62/27 tempered glass with Technoform warm edge spacers.
The IGUs were installed throughout the entire structure. The Suntuitive thermochromatic glazing product is said to eliminate the glare and heat from the sun and preserve views to the outside while minimizing the need for shades. The units are hurricane strength and meet sloped glazing requirements.