Great Glazing: Monticello Apartment Homes, Santa Clara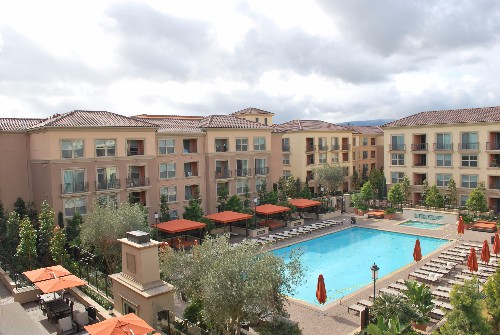 Photos courtesy of Crystal Pacific Window & Door Systems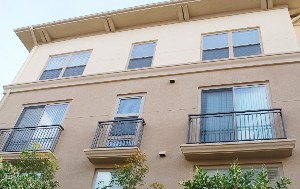 The basics: Monticello Apartment Homes is a new planned community development in the San Francisco Bay area with 13 mid-rise buildings offering 825 residential apartment units, 44,000 square feet of ground level retail space, parking garages and resort-style living amenities on 16 acres. The development incorporates 5,100 high-end energy-efficient vinyl commercial windows and doors.
The players: Architect, MVE+Partners of Irvine, EPT Design; general contractor, Irvine Co.; contract glazier, Preferred Window Products; glass manufacturer, Cardinal Glass Industries; window and door suppliers, Crystal Pacific Window & Door Systems, Rehau
The glass and systems: All window units feature low-emissivity coated and clear glass, or low-E coated and clear laminated glass, in ¾- or 1-inch insulating glass units. Doors feature similar 1 ⅜-inch IGUs. Cardinal Glass Industries supplied the project's glass.
The project inludes single-hung side-load balance windows and tilt-turn commercial windows, along with sliding patio and outswing commercial doors, with multi-chambered, reinforced sash and frame construction to accommodate large openings, multiple locking points and high quality hardware for effortless operation.
Crystal Pacific Window & Door Systems fabricated the IGUs and partnered with vinyl extruder Rehau to fabricate the windows and doors. The windows and doors use uPVC extrusions that combine strength and energy efficiency.