Great Glazing: Sandy Commerce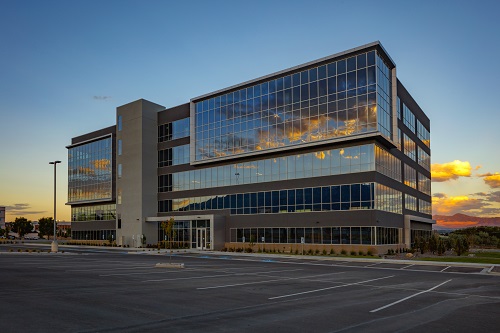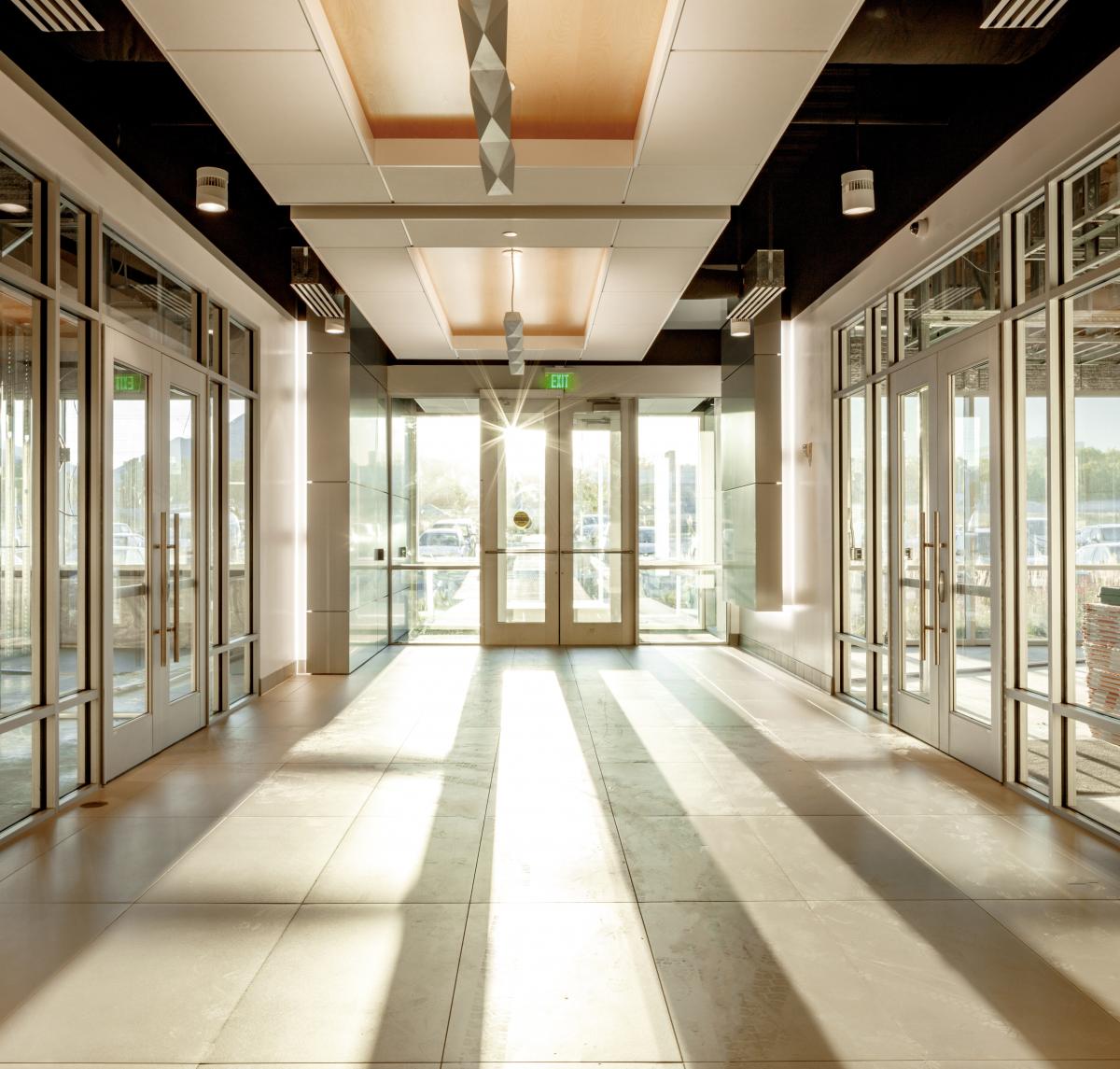 The basics: Sandy Commerce, owned by The Boyer Co., is a five-story, 120,958-square-foot office building in Sandy, Utah. The project boasts floor-to-ceiling mountain views with a glass and metal façade made from high-performance storefront, curtain wall and entrance systems. In addition to exterior aesthetics, the building's design goals focused on interior occupant comfort. The heavy use of glass and an open floor plan provide all employees with natural light and views, and low-emitting materials ensure health and comfort. The building's design earned LEED Silver Certification.
The players: Architect, Babcock Design; general contractor, Jacobsen Construction Co.; contract glazier, Skyview Glass; glass fabricator, Viracon; metal systems manufacturer, Tubelite Inc.; metal systems finisher, Linetec.
The glass and systems: In total, the project's contract glazier, Skyview Glass, installed 35,000 square feet of Tubelite's curtain wall, thermal storefront and entrance systems on Sandy Commons, using 30,562 square feet of Viracon's low-emissivity CrystalGray glass with VRE-59 coating on the No. 2 surface.
Seventeen of Tubelite Monumental Doors welcome tenants and visitors. With steel tie-rod construction and 10-inch bottom rails, the doors are engineered to withstand heavy use in high-traffic areas. The doors are installed into Tubelite's T14000 I/O Series Storefront at the street level. Above the entrance, Tubelite's 400 Series Curtainwall and the storefront are integrated throughout all elevations and within the same floors. The metal systems are finished with Linetec's clear anodize, which creates a frosty matte appearance.