Innovations in Glass
2018 Glass Magazine Award winners showcase complex designs, improved performance and advanced technologies
Most Impressive New Industry Innovation: Glass and Glass Components
Colored photovoltaic glass for cladding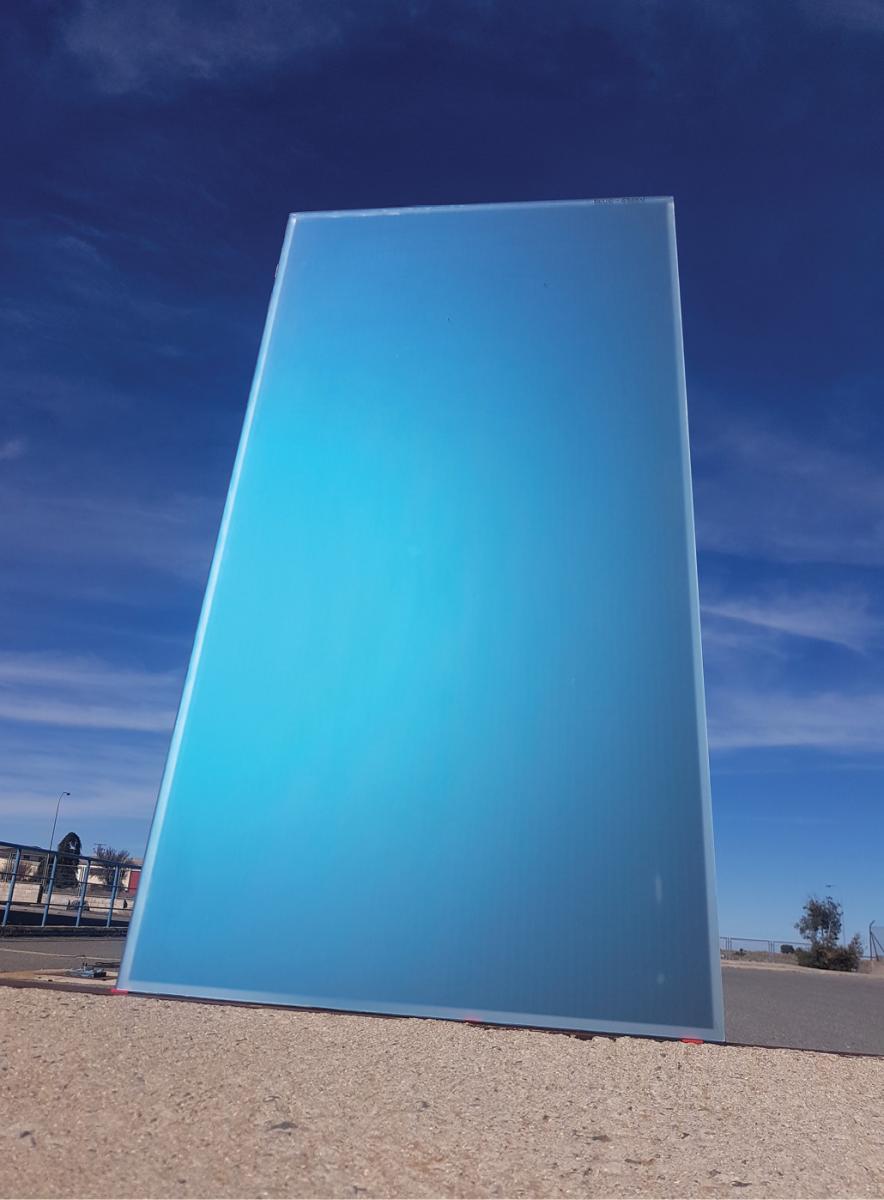 Photos courtesy of Onyx Solar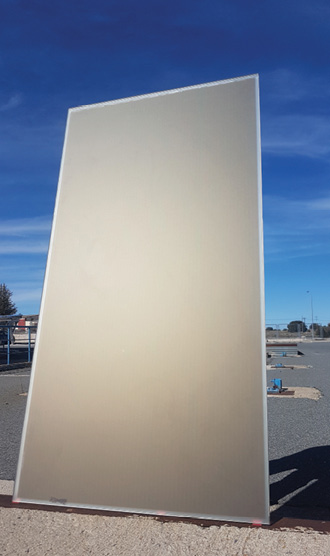 Onyx Solar brings style to renewable energy with its colored photovoltaic glass for cladding. The glass incorporates colored glass for the outboard lite, so that the solar cells are completely hidden, making the product appear like conventional colored glass.
"Energy efficiency and sustainable architectural designs are required more than ever before in the country. Solar energy is always one of the most reliable sources of renewable energy for any building to cut carbon dioxide emissions and generate their own power; however, many times buildings do not have enough space in their rooftops for traditional solar panels," says Diego Cuevas, vice president of business development, North America, Onyx Solar Group.
The glass is made possible by using a front glass that, despite its colored finish, maintains high levels of light transmittance, so that the solar cells still receive the sunlight and can generate power.
Onyx Solar offers several colors including terra-cotta, dark blue, turquoise, bronze, anthracite, gray, gold, green and black. In addition, the colored PV glass can be solid opaque or translucent, depending on whether it is applied over a solid concrete wall or openings to benefit from diffuse light.
"By creating this range of colorful photovoltaic glass products, architects who are more reluctant toward the aesthetics of traditional PV can now enjoy the aesthetics of a conventional building material and install solar at the same time. It also helps with LEED certification," adds Cuevas.