Insights on Hiring
Low labor participation rate requires employers to get creative


Since Glass Magazine began covering the post-Recession labor shortage in 2014, a similar theme has been clear throughout: the process of recruiting and retaining employees is constant and ever-changing. Every aspect of the process—from recruitment tactics to branding to labor pools to internal procedures—must adapt to new types of hires and new challenges.
Resources
Consider getting involved with these local trade organizations and building associations.
MikeRoweWorks Foundation

Manufacturing Day

Dream It. Do It.
Tips and tools
The labor shortage isn't going away and some metrics indicate it's getting worse. According to a study from The Manufacturing Institute and Deloitte, 2 million manufacturing jobs are expected to go unfilled between now and 2025. The national unemployment rate is a mere 3.7 percent; however, a low participation rate of 62.9 percent is more telling of the severity of the shortage.
The rate means that "millions of people are sitting on the sidelines or are of working age but have not yet entered the labor force," said John Manzella, speaker, author and nationally syndicated columnist on global business and the latest economic trends, during an Aug. 6 webinar hosted by AAMA. "The unemployment rate is low, but take the people on the sidelines and that percentage is significantly higher."
Without a major mindset shift—from inside, looking at new hire pools, and outside, looking at a job in the trades—success in finding and keeping labor is questionable. To help glass and glazing professionals in this tricky conundrum, we've compiled a comprehensive look at coverage from our Workforce Development series to provide a guide to navigating the current labor market.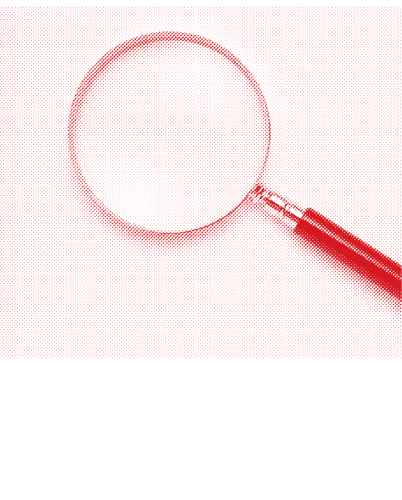 Recruitment
There are two realities for successful recruitment for the trades in a labor shortage: the way it's always been done is not enough and adjusting mindsets is vital. The new way of recruiting requires employers to consider new labor pools.
Six Labor Pools to Consider
01 // Veterans
"Veterans have a commitment to mission, they know how to work with a team and they understand how to be trained. These are all soft skills that every company needs in their workers." —Carolyn Lee, executive director, The Manufacturing Institute
02 // Women
"Today, women still represent less than 30 percent of manufacturing employees, although they comprise 47.5 percent of the total workforce. But change is in the wind again due to a new sense of urgency to involve women in manufacturing, this time at the foundations of workplace culture. … some two million manufacturing jobs may go begging over the next decade. Yet, at least one critical element that can aid in closing the gap remains largely untapped: women."—Janice Yglesias, executive director, AAMA
03 // Alternate skills
"Go outside the box. Find skills that can convert, and train for the rest. Find someone who's detail oriented for quality assurance. Find a car detailer for the paint line. Correlate other training into this industry." —Jeanne Clary, human resources manager, EFI
04 // Legal immigrants and refugees
"We attract the world's best and brightest and then send them home to compete against us. That's a failure of our immigration policy. If you can't find laborers, you need immigrants. Negative feelings about immigrants and immigration are working against what U.S. businesses need." —John Manzella, speaker, author and nationally syndicated columnist
05 // Second-chance hires
Second-chance programs rehabilitate former inmates for a life in society, including training for job skills.
"Look for strategic partnerships in your community. We would not be successful if others hadn't [vouched for] these guys. Dig in and find programs; there are resources to help vet people, and you'll be surprised with the type of people you'll find."—Courtney Little, president and general counsel, Ace Glass Inc.
06 // Retirees and the elderly
"People are living longer; consider hiring older workers. They offer similar productivity levels and, in some cases, provide higher quality."—John Manzella
Perception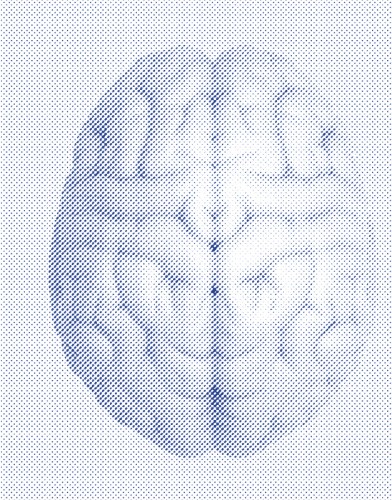 Beyond changing an internal mindset to consider new recruitment avenues, the industry must work to adjust public assumptions early on, getting in front of young people and redefining what it means to work in the trades.
"We need to get people excited about glass," said Keith Boswell, technical partner, Skidmore, Owings & Merrill LLP, during the State of the Industry panel at 2019 BEC.
The panelists discussed the technical growth in the glass industry, noting that the glass industry, along with the rest of the design and construction industry, has become more sophisticated. Automation and computerization have begun to permeate all levels of the supply chain, and product innovations continue to advance and impress.
"The industry has so much to offer; we just need to work on the message and its delivery," said Boswell.
Six Ways to Connect and Challenge Perception
01 // Contact local high schools. Get connected with guidance departments.
"Introduce young people to manufacturing. Talk to them about how we work and what we produce; have them get to know us and our culture." —Kim Moore, managing director of human resources, Quanex Building Products
02 // Use digital platforms to broadcast the benefits of industry jobs.
"The candidate population is so much more connected with ... the social aspect of looking for an employer. We're working to formulate branding of who we are, what we do. Someone looking for a job doesn't think about unitized, but talking about product integrity on social media is brand awareness. It makes people aware of our products and projects and what we do." —Patrys Wiid, vice president of organizational excellence, YKK AP America
03 // Partner with community organizations.
"Collaborate with [local chambers of commerce] to inspire the next generation workforce to consider the many career options the industry offers." —Filip Geeraert, CEO, Deceuninck North America
04 // Partner with a technical college.
"Reach out to vocational schools beyond high school. There are degree programs in manufacturing technology; these are a great segue to this industry. Reach out to them directly for recruiting help." —Cindy Caplice, hiring manager, Sigco Inc.
05 // Work with schools to set up facility and jobsite tours.
"The view of manufacturing is that it's hard, dirty work. We hear stories from students who tour. It's key to get them inside our plant: they see happy workers, equipment to do heavy lifting, technological advances. They are then more comfortable at career age because they have met us and seen our plant."—Jane Kessel, human resources director, Linetec
06 // Connect with your industry association.
"There is no one path to success in the glass industry; there are many. People just don't know about them. We need to show [job seekers] a career path that can be both personally and financially rewarding."—Jenni Chase, director of content, education & training, NGA

Retention

As the labor shortage continues, so does the struggle to keep top-quality employees. Ensuring people know their value could be a key element in alleviating some of the pressure. Actions from top management down to the manufacturing line effect positive change within a company's culture. Making investments in people pays dividends to a company's bottom line, impacting employee recruitment, retention and overall success.
Three Tips on Retaining Employees
01 // Perform thorough onboarding.
"Both candidates and employers … never really get to know each other until after employment starts. For this reason, we have placed significant emphasis on onboarding, during which time we try to cover basic needs but also company philosophies and core values. Thereafter employees may receive specialized, on-the-job training based on needs of the role and the individual."—Oliver Stepe, president, YKK AP America
02 // Train well.
"If you can show people that glazing is not just a job, but a career, your company will be more appealing to them. A training program can help with that, outlining how they can learn new skills and grow within the company."—Stephanie Ellis, associate director of education & training, NGA
03 // Create a great culture.
Ninety-five percent of job candidates believe culture is more important than compensation, according to research from Johns Hopkins University, making it essential to recruiting and retaining talent.
How to Build Company Culture
Companies can build a great company culture by understanding employee needs and making them feel valued. Here are a few ways sources from our Workforce Development series suggest industry companies step up their culture game.
Offer more generous daycare options.
Offer more flexibility (i.e. give employees a chance for input on work schedule, or consider work- from-home schedules).
Improve benefits packages, especially health care benefits. Sometimes this has proven more important than increased wages, says Manzella.
Understand generational differences, especially those of millennials, and accommodate them better.
Appealing to the Next Generation
By 2025, millennials will make up 75 percent of the workforce, according to research conducted by the Pew Research Center. Our Workforce Development series experts share the following assets this next generation of the workforce values.
Appreciation for work done

Feeling "in" on things

Sympathetic help with personal problems

Job security

Good wages

Interesting work

Promotion/growth opportunities

Personal loyalty to workers

Good working conditions

Tactful discipline

Incentives with tangible short-term benefits