Lead Times and Certified Glass Top Fabricator Concerns
Vitro surveys architects and general contractors about glass fabricators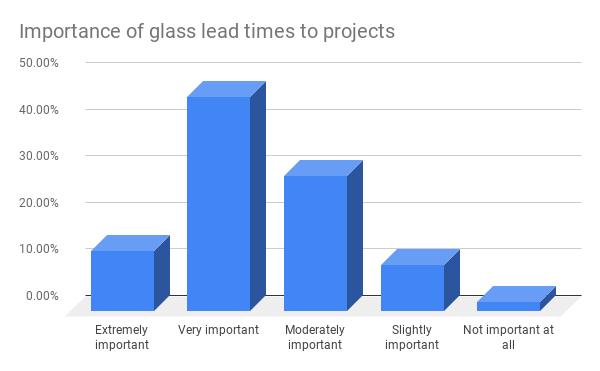 Source: Vitro Architectural Glass, General Contractor Research on Glazing Industry, March 2019.
Fabricators can better meet project needs when they stick to the schedule and provide certified glass, according to a recent survey of nearly 150 decisionmakers from general contractors and construction management and design firms, published by Vitro Architectural Glass. Vitro officials say they organized the study to better understand purchasing criteria, expectations and improvement areas relative to glazing contractors, glass fabricators and glass manufacturers.
General Contractors overwhelmingly view fabricated glass as a critical-path material regardless of the size of the contractor, with 77 percent in agreement.
Fifty-nine percent of GCs agree that insulating glass lead times are either extremely or very important to overall project scheduling. Another 29 percent say that lead times are moderately important.
"It's unmistakable how important lead times are," says Pat Kenny, vice president of marketing for Vitro Architectural Glass. "The study shows how important it is to coordinate, how important it is for the supply chain to be in sync. We need tighter planning, better implementation."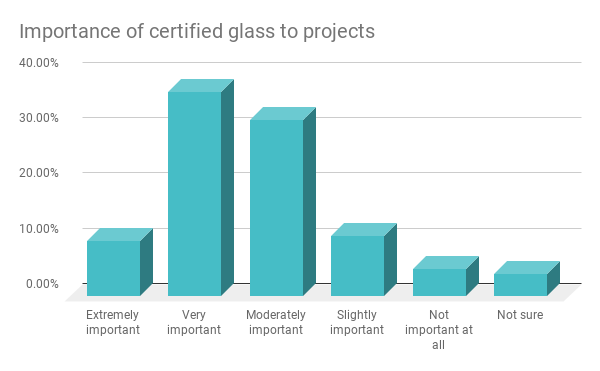 In addition to lead times, most GCs view certified glass as important for their projects. Eighty percent of respondents consider having project glass supplied by a certified fabricator to be extremely, very or moderately important.
Related reading | Cost and Schedule Top Glazing Concerns