Most Innovative Commercial Window
Mikron C3-11300 AW-Rated System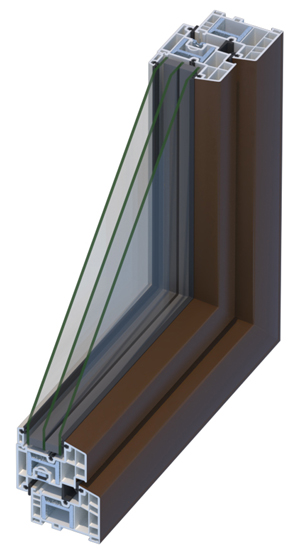 Quanex Building Products, www.quanex.com
Quanex Building Products' Mikron C3- 11300 AW-Rated Window System offers an optimal mix of strength, energy performance and aesthetics for commercial installations, while meeting all necessary requirements for AW ratings governed by the North American Fenestration Standard for use in mid- and high-rise buildings. Incorporating a 3-N-inch frame depth, the system is ideal for both new construction and replacement projects.
Available in tilt and turn, casement, awning and fixed window configurations, the Mikron C3-11300 AW-Rated System features a full range of standard and concealed multi-lock hardware, and all windows accommodate multiple reinforcing material options, for higher structural performance and thermal efficiencies.
For added versatility, this AW-rated system is designed to be glazed from either interior or exterior. Maximum 1-X-inch insulating glass units help maximize thermal and acoustic performance to improve occupant comfort. Other key benefits to the Mikron C3-11300 system include:
• Patented dual co-extruded SuperCapSR color technology on interior and exterior surfaces
• Integral interior and exterior perimeter groove accommodates accessories to match building style • 100-inch main wall thickness, optimized for structural strength
• Common frame on all four sides for manufacturing ease and labor savings
• Frame and sash hollow compartments for optimal reinforcements required in heavy commercial applications.
In triple-pane configurations, Mikron C3-11300 is engineered to achieve well below NFRC .20 U-factor with CR over 75. Superior MikronBlend vinyl compound comes standard for the C3-11300 to ensure optimal weathering and durability, even in the most intense UV, temperature and salt air environments. The system's vinyl frames also help resist condensation, reducing the risk of water damage to building interiors.