State of the Industry | from GlassBuild America 2019
Glass companies tackle labor, performance and economic challenges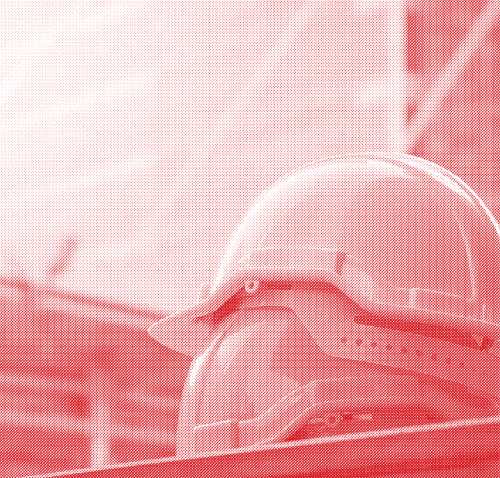 Additional resources and coverage from GlassBuild America


More than 8,200 glass and glazing professionals gathered Sept. 17-19 in Atlanta for GlassBuild America: The Glass, Window & Door Expo, where the industry's innovation, advancement and growth took center stage.
The North American glass industry has been on a growth trajectory ever since emerging from the Great Recession, and companies have used the strong market as an opportunity to invest in their companies, develop new products, engage new markets and more, according to exhibitors and attendees. In the face of vibrant conditions, however, notable headwinds emerged—labor top among them, followed by the increasing demand for high-performance products and the overall uncertainty of the construction economy.
"Juxtaposed with growing and wanting new products, there does seem to be an economic slowdown coming. Staffing is still a huge concern. Fabricators are working hard to get their house in order," says Melissa Blank, consultant, HHH Tempering Resources.
CHALLENGE: Labor
SOLUTION: Engagement & automation
The ongoing skilled labor shortage in the construction and manufacturing industries continues to be the top challenge for all segments, say glass industry companies. Firms struggle to find workers, and once they have them, they struggle to train and retain them. The problem has only been exacerbated by rising demand.
"Your people problem is not going away," says Connor Lokar, program economist at ITR Economics, who offered a market forecast during the 2019 Glazing Executives Forum at GlassBuild America. "We don't have a silver bullet for labor issues. We're not going to see layoffs that will create labor slack. It is still going to be a dogfight for talent to retain your workers."
Glass companies can best address their labor concerns with a two-pronged approach: improve worker engagement and implement automated solutions, according to speakers, exhibitors and attendees.
Speakers Mack and Ria Story of Top Story Leadership, provided insights on the importance of employee engagement during the Glazing Executives Forum. "Daily, little interactions lead to engagement and growth and improved culture. … Get people to start loving you and what you're trying to do," they say.
Training is also a key component to engaging and retaining employees. "When you invest in training for employees and show them a career path within your company, you build loyalty," says Jenni Chase, director of content, education & training for the National Glass Association. "You show people that you care about their future."
During GlassBuild America, the NGA announced several new education and training initiatives, including a partnership with the Friese Foundation toward the support of the NGA's online training platform, MyGlassClass.com. Through a donation from the Friese Foundation, individuals interested in training will have access to scholarships and discounted rates.
"Nothing is more important than investing in our industry," says Don Friese. "Think of the industry as your challenge, and get your team on MyGlassClass.com. It is an opportunity for a lot of people to grow, make some money, become better citizens, and together we will all be successful."
In addition to engagement, the industry is looking to automation to address labor challenges. "Automation is here. We have it now. It's not something that's coming in the future," says Danielle Blewitt, marketing manager, Billco Manufacturing.
Automation was the central theme on the show floor among machinery and equipment suppliers, as companies look to increase efficiency, safety and quality, all with fewer people. "Labor is a huge issue, but safety issues are massive as well. It's a major driver of automation," says Thomas A. Bechill, senior sales manager, Hegla.
"People expect automation. … They want it for staffing issues, but also timing. They're now taking it a step further, looking at machinery and adjusting it for a changing workforce (women, part-time, older people)," says HHH's Blank.
Machinery and equipment suppliers continued to drive development of automated solutions in every step of the process, including ordering, estimating, fabrication, handling and more.
CHALLENGE: Performance
SOLUTION: Tools and education
The market continues to push for better-performing, more efficient and sustainable products. According to NGA Code Consultant Tom Culp, president of Birch Point Consulting, the stringency requirements are increasing for energy codes and standards. Companies should prepare for tougher thermal and solar heat gain performance requirements across the climate zones.
Of greater concern to the industry are the efforts in some jurisdictions to limit glass and glazing use on buildings, based on the misconception among some in the design and building industry that glass is, simply, a bad performer, according to a panel of industry experts who addressed the topic during the Battle for the Wall session at the Glazing Executives Forum.
"The Battle for the Wall name came from an earlier battle in 2010, 2012, when some national model energy codes tried to reduce the amount of allowable glass area on buildings. We as an industry pushed to show that would be counterproductive to high-performance building. The data is out there showing that if you reduce the access to quality daylight and views, you will harm the occupants," Culp says.
The industry continues to develop the high-performance products necessary to meet high-performance requirements coming in the codes. Further, the industry has the solutions to ensure glass and glazing can be used optimally in buildings, providing ample daylighting and views for occupant health and comfort, while maintaining high levels of thermal and energy performance. Many of these solutions were on display on the show floor, including vacuum insulating glass, switchable glazing, next-level thermal framing and more.
The primary challenge for the industry is addressing the incorrect assumptions about glass performance, according to panelists. Industry companies should push back, promoting the necessity of glass in high-performance buildings while demonstrating the solutions the industry can provide, they say.
"The next Battle for the Wall is an opportunity for the industry—an opportunity to bring more and more of the industry's already-existing high-performance products into buildings," Culp says.
"We need to undo some of the negative spin that's been put on this," adds panelist Paul Bush, vice president, quality and technical services, Vitro Architectural Glass. "This is an opportunity for the industry to make advancements, to bring in thermal glazing packages and increase use of high-performance products."
CHALLENGE: Economy
SOLUTION: Information and preparation
Glass and glazing companies have enjoyed an ongoing period of expansion, and 2019 continued that trend. Many GlassBuild America exhibitors and attendees expressed optimism in the market.
"The market looks strong, and people are investing in capital equipment. People don't buy capital equipment if they don't feel confident," adds Doug Mangus, machine sales director/owner, for Salem Flat Glass & Mirror.
However, market indicators, coupled with factors such as tariffs, point to a mild slowdown in growth, says ITR Economics' Lokar.
"When I spoke here last year, you were at the top of the business cycle, but the warning signs were there. Now we are in a slowing growth trend," says Lokar. Those in construction can expect to see a softening first half of 2020 followed by an accelerating second half, he says.
The first step for companies in the face of the uncertain market is understanding the scope of the challenge. "Things are going to get worse before they get better. However, we have a non-recession outlook," Lokar says. "This is a pause in the business cycle. This is not the Great Recession 2.0."
"The economy is slowing, and we're faced with tariff challenges. You have to plan and keep mitigating increased costs," says Chris Yankowich, CEO, DreamLine.
Glass companies can use the mild slowdown as an opportunity to address any issues in their business that have come to bear during the years of continuous growth, Lokar says. "There is an opportunity for you to take that slowdown to address bottlenecks. Reset yourself as we look to 2020 and beyond."
Many industry companies are already making such moves. "We see customers using economic signs to invest in their businesses and their growth. There are headwinds ahead, but this is a catalyst for future growth in the industry," says Bob Quast, president and CEO, Lisec America Inc.
Rick Hecklinger, territory manager, Fenzi North America, recommends companies collaborate with their suppliers. "A slowdown is happening. Our customers are already cutting shifts. We want our customers to succeed. So, we partner with them to increase quality, increase staff education. We work with them to improve and grow," Hecklinger says.
Read more insights from industry representatives on top challenges, and see complete GlassBuild America 2019 coverage in the sidebar.