Tax Cuts and Jobs Act
The rate changes, investment deductions and more that might affect glass industry companies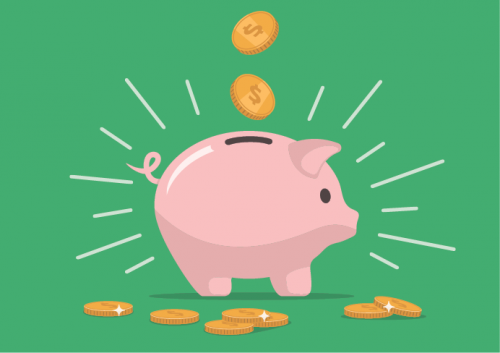 Online Only: Visit GlassMagazine.com/April2018 for additional notable provisions from the Tax Cuts and Jobs Act
The Tax Cuts and Jobs Act, which became law on Jan. 1, 2018, has many provisions that stand to change the way both individuals and business owners plan for future tax filings and run their businesses. Here, we'll review some of the provisions as they relate to business owners in the glass industry and provide some guidance on changes that may be appropriate for the exiting owner.
Drop in tax rates
First and foremost, it will be less expensive to operate a business in 2018 than it was in 2017. Aside from various provisions, one key element is that tax rates have dropped. C corporations will see the greatest benefit as rates dropped from 34 percent to 21 percent. Pass-through entities (sole proprietors, partnerships, S Corporation and Trusts and Estates) will still be taxed at individual income tax rates. However, there are provisions that can effectively eliminate 20 percent of the income from being taxed (such as 199A deductions, which are discussed later in this article).
Individual rates will still have seven brackets, but each bracket has been reduced by 2 to 4 percentage points. And, the income brackets have been slightly increased, so it will take more taxable income for an individual to move into the next highest bracket.
Capital assets and investments
A provision that provides a benefit to a business owner's tax situation is the increase of the Section 179 deduction, which allows a business owner to fully expense the cost of a capital asset in the year it was placed in service. The previous deduction provided for a $500,000 limit on expensing, now raised to $1 million, and the phase-out also increased from $2million to $2.5 million.
Where the new provision can really help commercial contractors increase revenue, though, is in the expansion of the definition of "eligible property." Qualified real property eligible for Section 179 expensing now includes improvements to non-residential real property placed in service after the date such property was first placed in service. This expanded definition includes roofs, heating, ventilation, air conditioning property, fire protection, and alarm and security systems.
In addition to the Section 179 deduction, the bonus depreciation rules are also expanded. This is one of the few changes that affect 2017 tax computations, as the provision allows for property acquired after Sept. 27, 2017, and placed in service prior to Dec. 31, 2022, to expense 100 percent of the cost. Where it previously only allowed for expensing of new equipment, the new law expands the definition to include used equipment. The Act rewards business owners making capital investments.
Pass-through entities
The other key provision in the Act affects the pass-through entities, which were also granted a further reduction to compete with the C corporation tax break. The specific provision in the Act, called the Section 199A deduction, provides for a 20 percent deduction for owners of pass-through entities. While a straight 20 percent exclusion of income sounds great and would certainly follow this administration's goal of tax simplification, this is not what has been accomplished with this law.
The general 20 percent deduction is applicable for single taxpayers with taxable income under $157,500. Joint filers with taxable income under $315,000 will also generally get the full 20 percent deduction. However, as income levels increase above these limits, the formula deduction looks at W-2 Wages paid to employees and at the depreciable property held by the pass-through entity.
For these high-income taxpayers, the deduction is in some cases limited to 50 percent of the W-2 wages paid by the entity, or 25 percent of the wages paid by the entity plus 2.5 percent of the qualified property's original cost. For the property to qualify, it cannot be greater than 10 years old or past its last full year of depreciation. Income levels between the upper and lower limits are allowed a phase-in of the W-2 and property requirements. So much for simplification.
Those who conduct business in the personal service industry, such as accountants, attorneys and consultants, will lose the deduction altogether once their income exceeds the upper limits. There is an exception, however—engineers and architects do not fall under the exclusion and would follow the ordinary business definition for application of the 199A deduction.
The fundamental question here is, why not convert the pass-through entity to a C corporation. On the surface, it seems a wise decision. However, it is important to note that anytime income is taken out of a C corporation, there is generally a second layer of tax. I say generally, because there could be some good opportunities for an exiting owner to utilize a C corporation to eliminate capital gains on the transaction while benefiting from a lower annual income tax rate.
Evaluate the changes
While I've attempted to highlight some of the key items within the many new changes to the tax laws, it's important to look at how these changes will affect your business going forward. It may be necessary to make changes in financial and legal strategies such as operating agreements, income allocation, wage and income distributions, and estate tax documents.
It is also important to understand that, similar to previous tax bills that were enacted into law, there are sunset provisions (i.e. expirations) to consider. With the exception of the C corporation tax rates, many of the provisions of this law will sunset, or expire, on Dec. 31, 2025.