Top 50 Glaziers: 2018 Annual Report | Moving Up
Top 50 Glaziers climb the charts, expanding and investing as the market continues to grow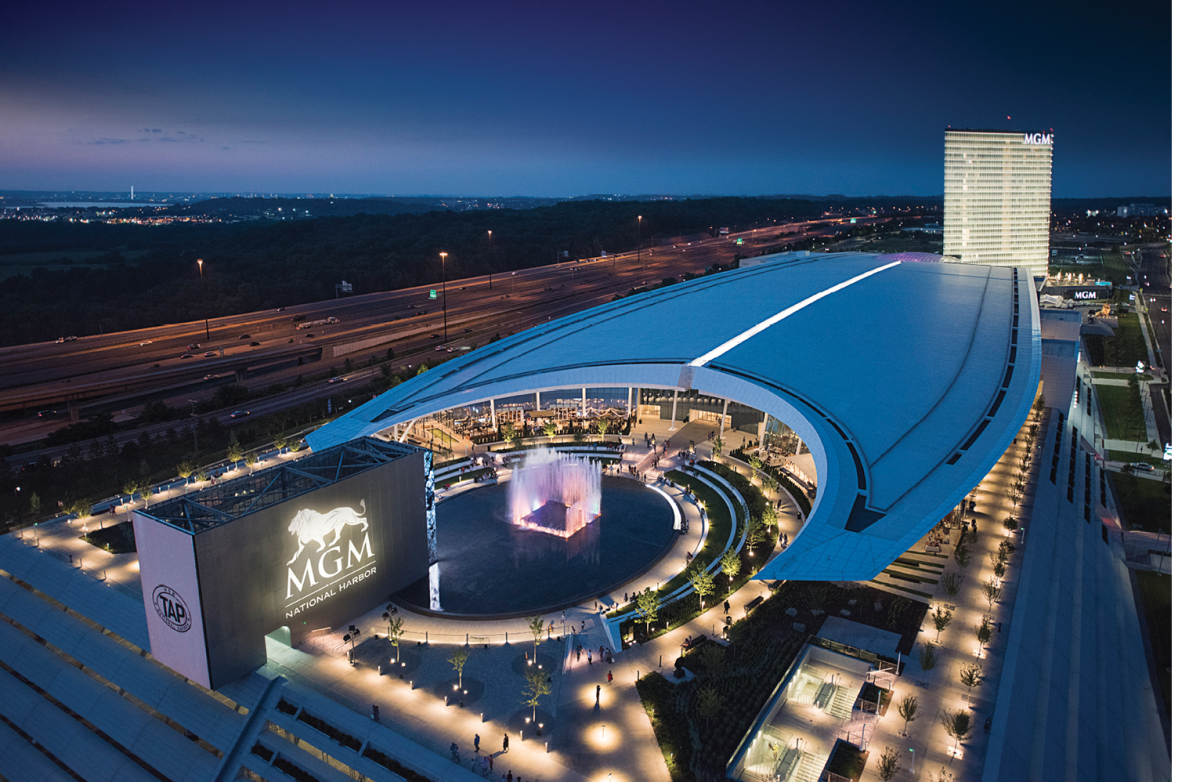 16. Gamma North America Inc.
MGM National Harbor, Oxon Hill, Maryland
Online: Visit GlassMagazine.com/June2018 to learn more about the projects highlighted in this report and about other notable projects from Top 50 companies.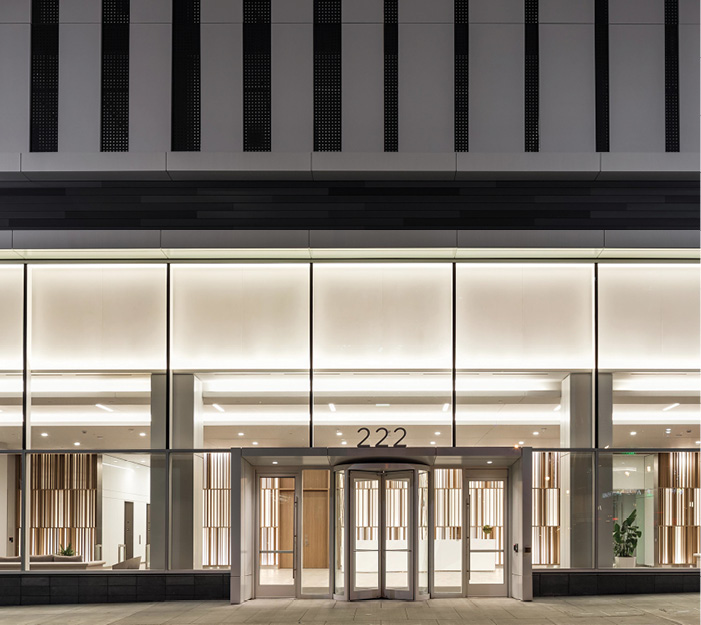 13. Kovach Building Enclosures
222 2nd Avenue, Nashville, Tennessee
Six new companies joined the Top 50 Glaziers List in 2017.
Six companies opened new locations or expanded existing facilities.
One company closed locations in 2017.
No. 9 Binswanger Glass closed two locations: one in Metairie, Louisiana, and another in Bristol, Connecticut.
U.S. contract glaziers boasted another year of impressive growth in 2017, based on the 2018 Top 50 Glaziers Annual Report, Glass Magazine's annual survey of the nation's 50 largest glazing firms according to gross sales. Sixty-seven percent of companies reported year-over-year sales gains. Combined gross sales for all Top 50 firms reached an estimated $4.3 billion in 2017, an almost 15 percent year-over-year increase from 2016, according to the long-running survey, which is now in its 26th year. It is the sixth consecutive year of growth in the market, which bottomed out in 2011 during the Great Recession.
Given this upward trajectory, numerous Top 50 companies looked to invest and expand in 2017, taking the long view by reinvesting in their businesses. Equipment purchases focused on glass handling and transportation solutions, as well as fabrication equipment and CNC machinery, according to survey respondents.
"We have acquired additional lifts and manipulators to increase efficiency in the field," says John Cashel, president, Above All Storefronts. "We also recently purchased a 3-D scanner to allow for quicker, more accurate field measurements."
Additionally, several companies expanded or refurbished facilities. "2017 was a year of growth but also a year where we made a lot of process improvements and reorganized our entire shop," says Robert Anderson, director of operations, Anderson Aluminum. "Making those improvements, while also managing the company's growth, was a serious challenge, but in the end, we overcame those challenges and are set up much better for success in the years to come."
Glazing firms' purchases and expansions represent growth, but also growing pains, as increased activity put a strain on an industry that still lists a lack of skilled labor as its number one obstacle, according to respondents. "Especially during this period of tremendous growth in our industry, one of our primary challenges has been to hire experienced, seasoned project managers, estimators and union-qualified glaziers," says Barbara Kotsos, director of marketing, Giroux Glass Inc. "It's so important to us that we achieve the same quality of work and craftsmanship, no matter how we are stretched with new challenges and opportunities."
Kevin LaPoint, vice president, commercial glass and entrance divisions, H.J. Martin and Son, echoes the challenges of troubleshooting a lack of labor. "We continue to challenge ourselves to increase field productivity with the skilled labor we currently have," says LaPoint. "One way we have done that is through utilization of a large pre-fabrication team to assemble aluminum frames, making our glaziers more productive on site."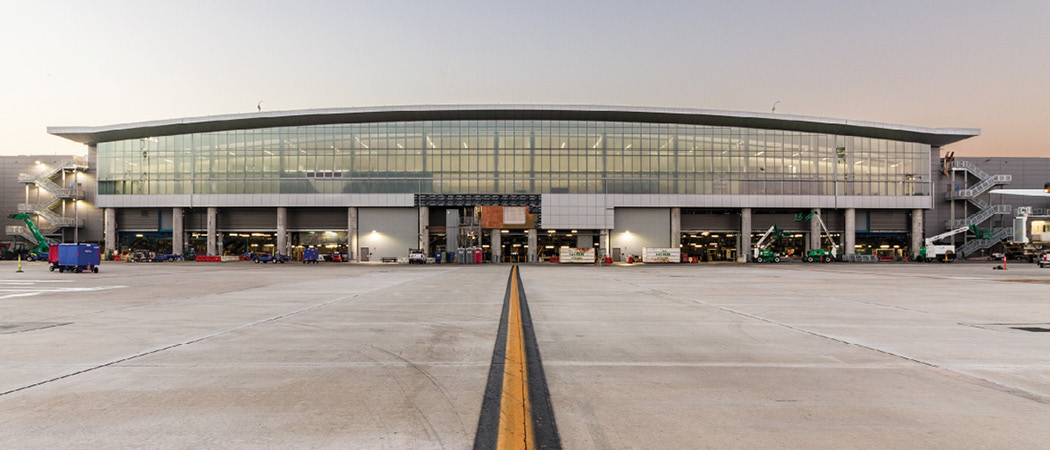 31. Crawford-Tracey Corp.
Fort Lauderdale-Hollywood International Airport, Terminal One modernization project, Fort Lauderdale, Florida
Companies also cited difficult project schedules as a major concern, an issue which can also be connected to a lack of labor. Roger T. Kramer, CFO, Pioneer Cladding & Glazing Systems LLC, said that the labor shortage "pushed and strained" project schedules this last year as the industry struggles with management of projects.
Escalating costs are also a concern, according to a couple of Top 50 respondents. Kramer pointed to the issue of material costs in the strengthening economy, saying that prices have "continued to escalate with the market recovery, and have more recently been negatively impacted by the administration's new tariffs on aluminum and steel."
The following Top 50 Glaziers report presents a detailed snapshot of the U.S. contract glazing market. The annual report is intended to measure the health of the U.S. glazing market, by documenting changes in sales, bid levels, profit margins and more. It looks at the level of activity in various building segments and geographic regions. And, it tracks trends and identifies leading obstacles facing companies. For complete market statistics, see pages 48-51. For a list of Top 50 companies serving the United States, organized according to sales volume, see pages 30-43. View notable projects from Top 50 companies throughout the feature.
For the first time, this year's report also recognizes exceptional glazing contractors, nominated by their fabricator partners for excellence in the field. This list can be found here.