Top 50 Glaziers: 2018 Annual Report | The Partners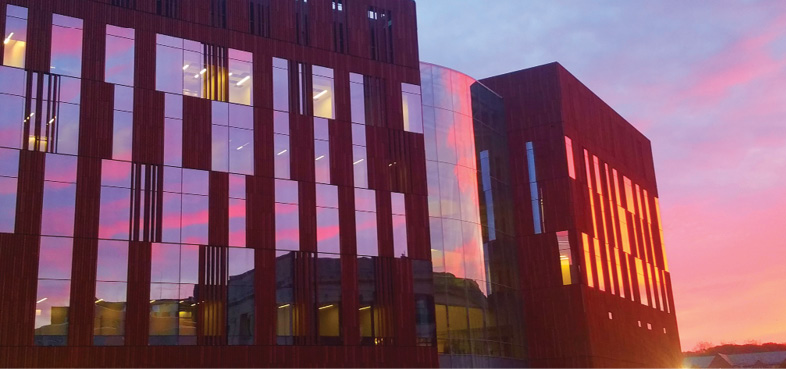 39. National Enclosure Co.
University of Michigan Biological Science Building, Ann Arbor, Michigan
The Top 50 Glaziers list ranks glazing companies by annual gross sales. However, Glass Magazine recognizes that great companies come in all sizes. In an effort to recognize stand-out glazing partners—no matter their annual sales volume—Glass Magazine looked to industry suppliers. As part of the 2018 Top Glass Fabricators annual survey, Glass Magazine asked leading fabricators to nominate the exceptional glazing partners they worked with during the previous year. From those nominations, Glass Magazine compiled the following, the inaugural list of Top Glazier Partners.
"They stand out because of their attention to detail in order to deliver exceptional results."
– Tecnoglass
"We have provided many custom features for laminated glass in their custom home designs. They are creative and are willing to say yes to upscale design ideas relating to glass." – TBM Glass
"Lakeview Glass … is the type of company that just gets the job done. Lakeview does not look for excuses; they find and create solutions." – Nathan Allan Glass Studios
"It was very rewarding to work together with NEC out of Ypsilanti, Michigan, this past year on different complex projects." – Cristacurva
"W&W were exemplary partners on [the Avenue of Americas skyscraper] project, providing key attention to architectural glass aesthetics, detail and performance. Collaboration between [J.E. Berkowitz] and W&W, as well as with the entire project team, ensured the project stayed on track and met the overall schedule." – J.E. Berkowitz
Honorable Mentions
Custom Glass and Glazing
Cincinnati, OH
nominated by Glenny Glass Co.
JPI Glass
Kansas City, MO
nominated by Insulite Glass Co.
My Shower Door
Naples, FL
nominated by D3 Glass
New Hudson Facades
Boothwyn, PA
nominated by Interpane Glass
Permasteelisa North America
Windsor, CT
nominated by Interpane Glass