Top 50 Glaziers 2019 | Sales
Sales Up, But Signs of Slowing?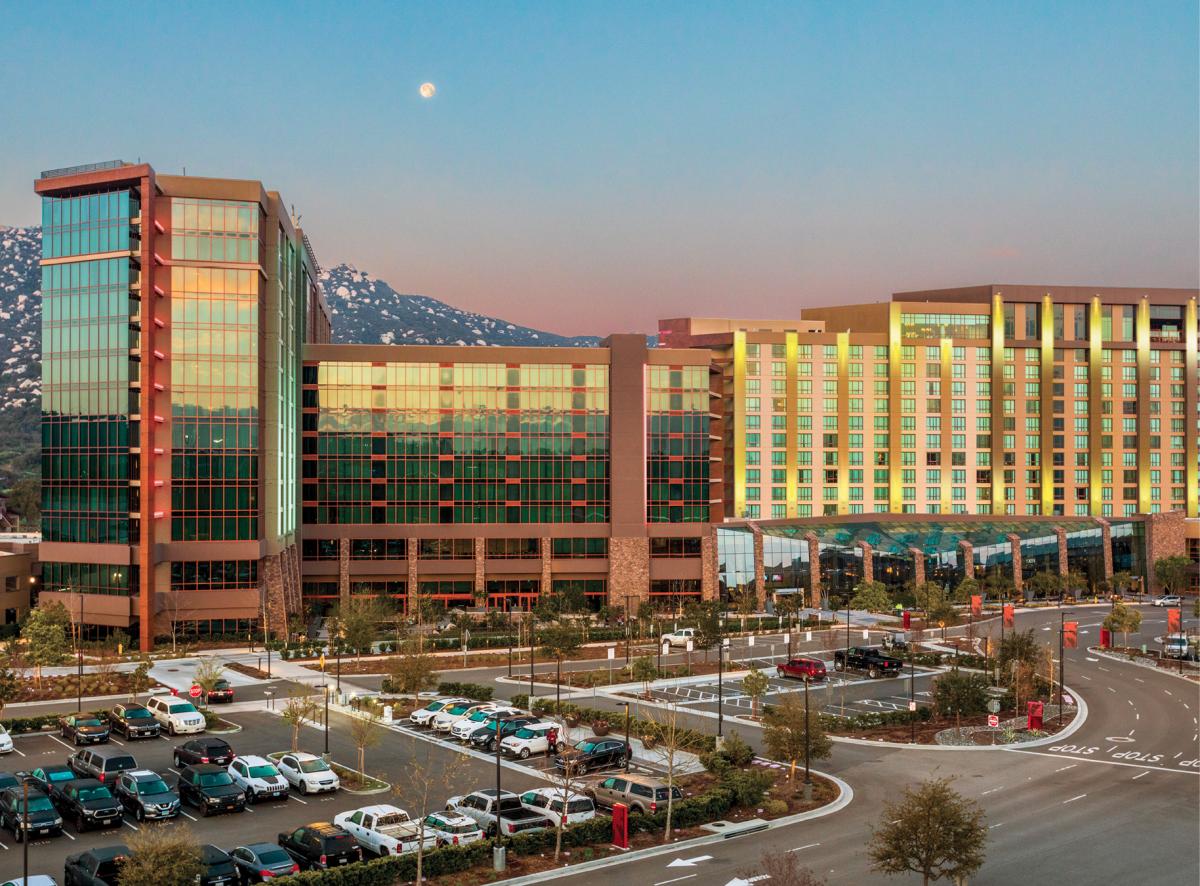 Giroux Glass | Pechanga Resort and Casino | Temecula, CA | Photo by Brian Peregrina
The glazing market remained strong in 2018, with gross sales for Top 50 Glaziers at nearly $4 billion. A slight majority of Top 50 Glaziers—55 percent—reported year-over-year growth from 2017 to 2018. Eight Top 50 companies opened new locations or expanded existing facilities. And expansions and new locations meant new equipment for many companies.
"This many years into an economic expansion it's normal to think the end is around the corner. However, right now the outlook remains positive for the next 18-24 months. The number of new projects on the street out for bidding or negotiation is as strong as ever." —Jeff Haber, managing partner, W&W Glass
However, several survey data points indicate a slowdown in growth. While 55 percent of companies reported gains in 2018, the number is down from 67 percent in 2017 and 74 percent in 2016.
Gross sales, while impressive at $3.8 billion for all Top 50 companies, were down 12 percent compared to the previous year. Part of the decrease in gross sales appears to come from declining sales among the industry's largest firms. Last year's No. 1 firm topped $600 million in sales; this year, the largest firm reported sales under $500 million. The number of companies reporting sales above $100 million fell from 12 in 2017 to nine in 2018.
"Since we have a new shop facility, we have purchased a water jet machine, shear and brake, and table saws to help us grow our fabrication process." — Lara Nedeltscheff, marketing representative, Lafayette Metal & Glass Co.
The number of companies in the lowest sales range of the Top 50—$20-$30 million—rose from 12 companies in 2017 to 18 companies in 2018.
The slowdown in growth among glaziers mirrors the trend in the overall construction economy in 2018. As reported in Glass Magazine's 2019 forecast in the January/February issue, overall construction starts in dollars rose about 3 percent in 2018, the smallest increase in the last six years. Growth in many construction categories slowed, with a few exceptions, including multifamily housing and commercial building, which remained at an increase of 2 percent for both 2017 and 2018.
1 - How did Top 50 Glaziers' 2018 sales compare to 2017?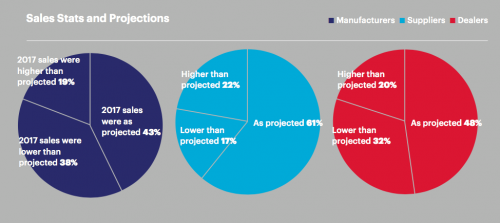 2 - Year-over-year % change in sales for reporting companies, 2017-2018

3 - Top 50 Glaziers, Grouped by Sales Category (in millions)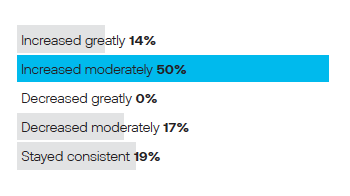 4 - Number of companies that opened or expanded locations: 8
5 - Top 50 gross sales, 2009-2018 (in millions)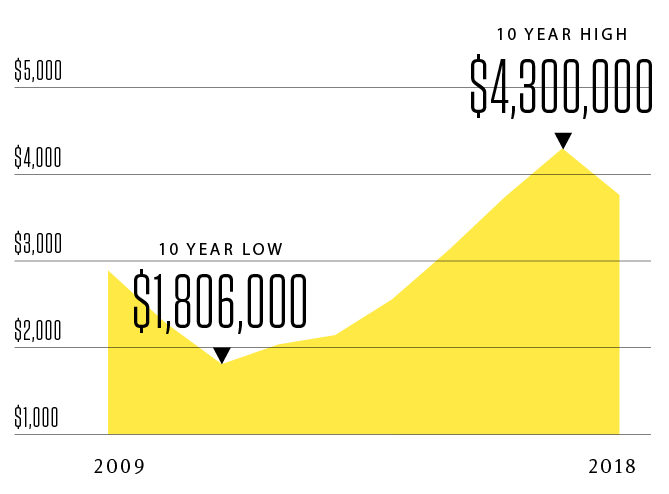 "We see our market continuing to be strong in 2019 and into 2020, with a strong focus on design assist/design build projects. As the large exterior projects start to decrease, we will see [an] increase in interior tenant improvement projects as well as [in] healthcare and institutional projects."

— Laura McCafferty, marketing manager, Glass Solutions Inc.
Top 50 Glaziers 2019 Report