Top Metal Companies 2018 | The 7th Annual Report
Metal manufacturers weather market uncertainty through innovation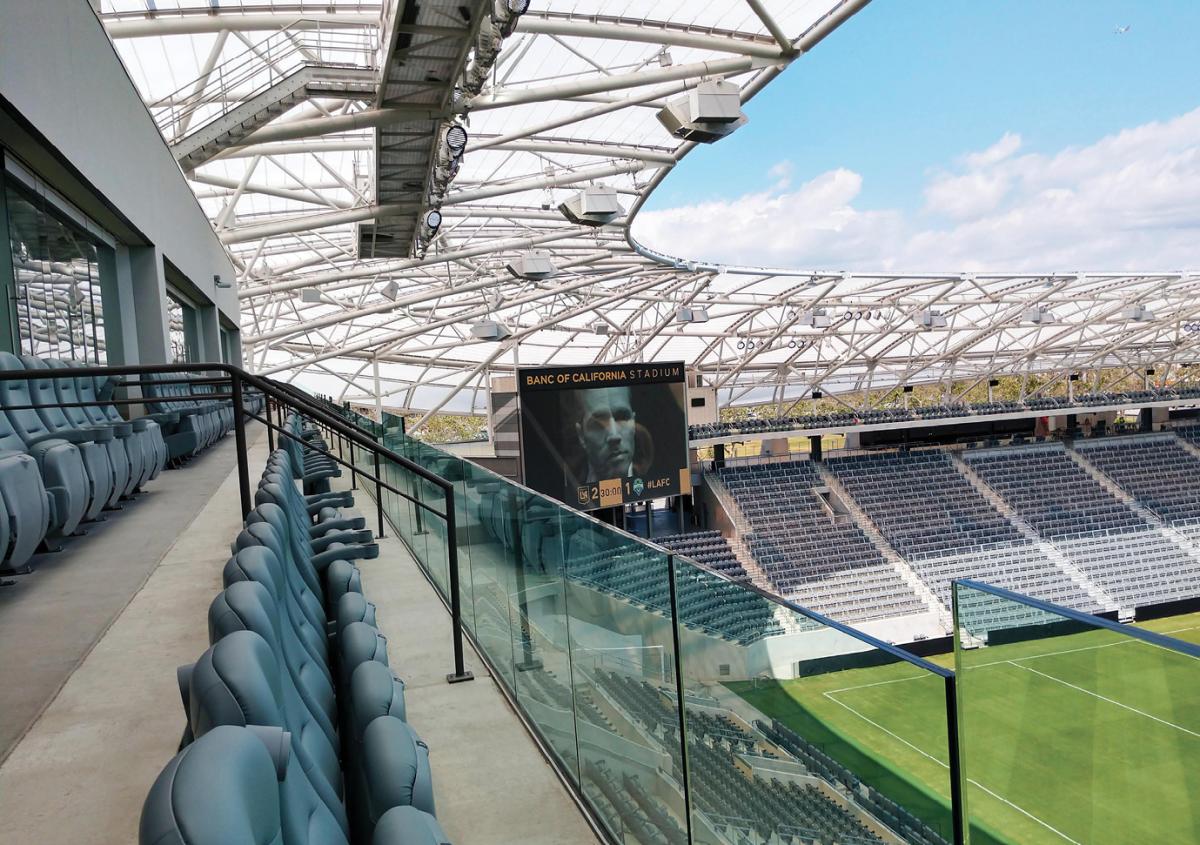 Trex Commercial Products worked with the Los Angeles Football Club and architect Gensler, to design, engineer and manufacture the country's first safe standing supporter section with integrated seating within the Banc of California Stadium. At 4,200 linear feet, this innovative railing consists of a fascia mounted metal railing frame, angled back slightly to create a comfortable lean rail for standing supporters at the new stadium. Photos courtesy of Trex Commercial Products.
In a year underscored by market uncertainty, North America's architectural metal industry experienced overall growth for the sixth year in a row. While enjoying an expanding economy, industry members struggled with a continuing labor shortage and the effects of the newly implemented steel and aluminum tariffs.
Industry members on the Top Metal Companies list report tariffs as a major issue in 2018, increasing material costs and exacerbating existing market challenges. "This [materials cost] increase was not small and caused many projects to have budget issues or not go forward," says Tom O'Malley, partner, Clover Architectural Products.
Challenges of labor and material cost uncertainty both compounded lead times; companies counteracted these challenges by investing in efficiency and streamlining processes. "We try and turn shop drawings and engineering faster so that we can get submittals returned sooner," says O'Malley. "We also concentrate on doing it right the first time."
"We're focused on in-sourcing as much of our production process as possible to combat lead times, although this adds additional stress to our capacity issue," says Dan Stachel, vice president, Trex Commercial Products.
Other solutions included clear communication along the supply chain, as well as a continued focus on time-saving automation and new equipment. "Working with our suppliers [has] kept our material lead times relatively short," says Doug Penn, vice president, service center group, Trulite Glass & Aluminum Solutions. "We have invested in equipment to improve productivity, allowing us to keep our lead times to our customers short."
Improvements in software and connectivity also helped some companies to speed turnaround. "We have improved our ERP software to predict shortages and lead time disturbances," says Kirk Jewell, sales manager, Cross Aluminum Products. "Our company can then make more responsive, corrective moves to minimize problems before they happen."
Top Metal Company respondents also used software to enable better collaboration with team members, onsite and off. "We've implemented a project management application that is used for personnel at every level of the company," says Bill de Koning, vice president, Apex Facade Systems. "All departments can check in and update projects, and also view progress."
Such improvements in productivity and company culture suggest that, despite market uncertainty, Top Metal Companies are investing in the future.
"[We're] positioning the company [so that it is] ready to address expected long-term growth with installed capacity and ample operational flexibility," says Carlos Amin, vice president of sales, Tecnoglass. "We will continue investing in R&D in order to provide new, value-added products and developing tailored solutions for specific markets."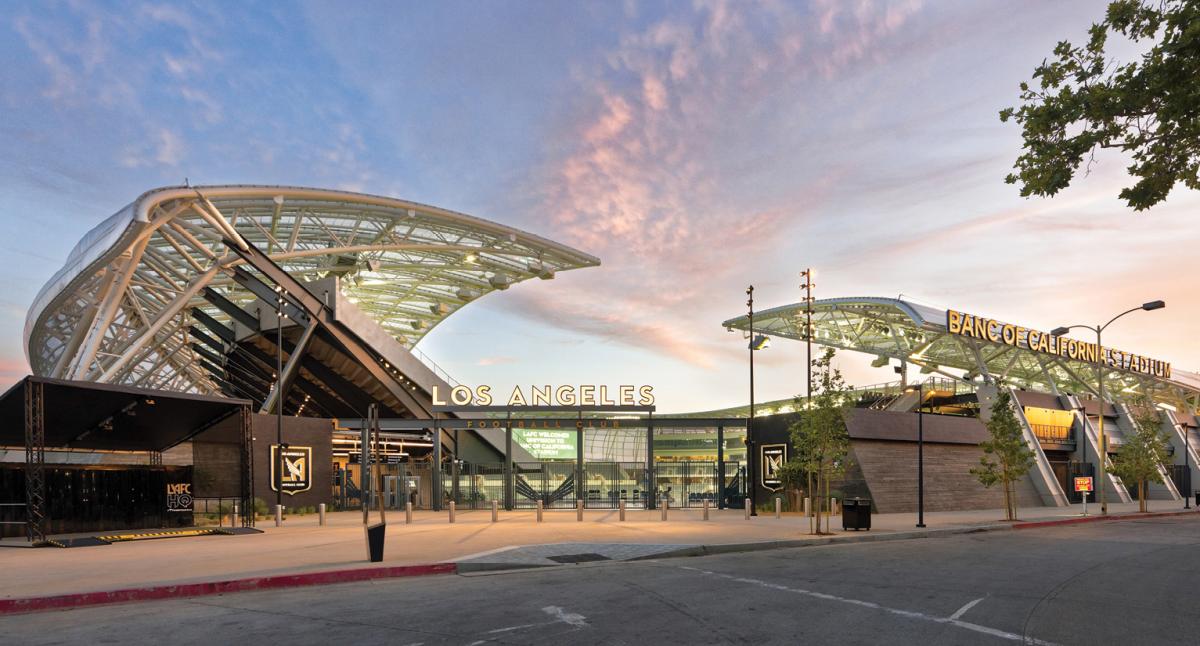 C.R. Laurence Co. The $350-million, 22,000-seat Banc of California Stadium in Los Angeles is the most expensive Major League Soccer facility in league history. The new stadium features C.R. Laurence Co.'s DRS Door Rails and Blumcraft Panic Handles throughout, as well as its GRS Taper-Loc Glass Railing System in select areas. Ticketing areas feature the company's Bullet Resistant Transaction Windows and Speak-Thrus. Photo by Geoff Captain.
About the list
This year's Top Metal Companies list—based on annual sales volume—features the leading suppliers of metal products in the United States and Canada. The Top Metal Companies include those that manufacture, fabricate and sell curtain wall, storefront and entrance, commercial interior and exterior railings, aluminum composite panels and exterior sun-control products to the glass and glazing industry.
Much of the information included in the Top Metal Companies list comes directly from the manufacturers or fabricators themselves. In cases where a company did not provide information, we gathered sales estimates and other data from industry insiders, business credit resources and the respective companies' websites. Sales figures for these companies are shown as estimates. Although we provide specific sales data when it's available, many privately held companies do not release sales figures. As a result, metal companies are listed alphabetically within sales range categories.
It is only with the cooperation of individual companies that Glass Magazine's Top Metal Companies can reflect the industry as it is today. Questions or comments about this year's list, and requests to be included next year, can be sent to Norah Dick at ndick@glass.org.
Top Metal Companies | 7th Annual Report