GreatGlazing: Custom colored glass shelf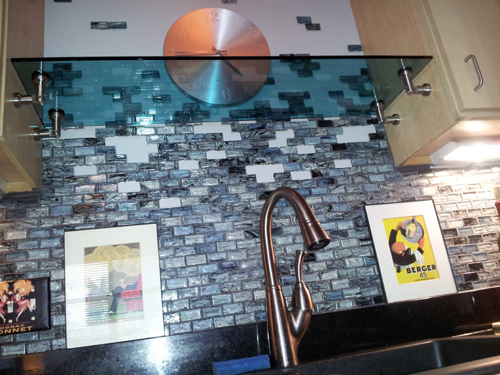 The basics: The renovation of a kitchen in Minneapolis included the installation of a custom blue glass shelf mounted over the kitchen sink.
The players: Glass designer, supplier, installer, DEsigned Glass; glass supplier, Coral Industries; hardware supplier, C.R. Laurence Co.
The glass: 3/8-inch tempered blue glass with a polished edge mounted on swivel brackets.