GreatGlazing: Kitchen black backsplashes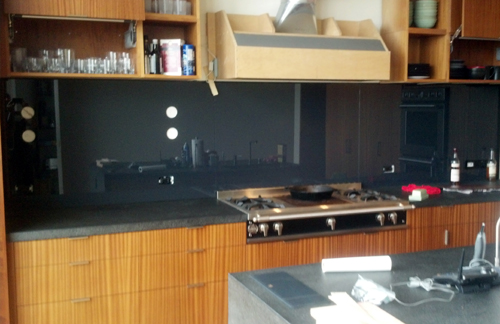 The basics: A recent renovation of a kitchen in San Francisco included installation of a large black glass backsplash.
The players: Glass installer, Wilson Glass, glass manufacturer, PPG Industries; glass coating supplier, GlassKote; glass coating applicator, G-Force Glass.
The glass: ¼-inch Starphire low-iron, ultra-clear tempered glass, with a GlassKote hard coating on the back surface.