GreatGlazing: White glass counters and backsplash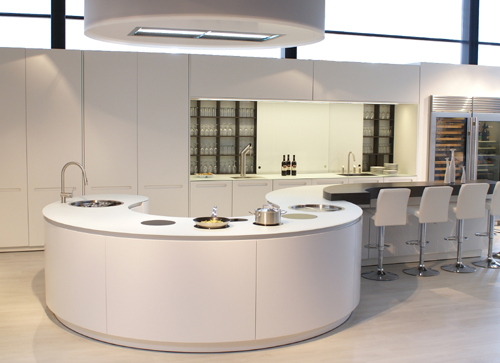 The basics: The kitchen of this private residence in Germany features White glass counters with polished edges, and a white glass kitchen backsplash.

The players: Project design, processing, installation, Thiele-Glas; glass manufacturer, Sevasa.

The glass and systems: The counters are 10-millimeter LuxRaff Regular Antiscratch Satin white glass with polished edges. The kitchen backsplash panels are 6 mm LuxRaff Regular Antiscratch satin white glass, lined with laminate on the reverse, and polished edges.