Advice on glasstec from a North American Attendee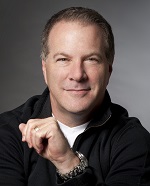 This year, glasstec, Europe's prominent glass products, manufacturing and technology show, returns to the Düsseldorf Fairgrounds, Oct. 23-26. It is one of the few places that you can further your glass education in almost an accelerated fashion. Four days of glasstec is like years in the glass business as it relates to your exposure to new technologies and things you never knew existed.
Despite all this, if you're hesitant to attend glasstec because you are unsure how to navigate the logistics of a foreign trade show, here are my best tips for making the experience comfortable and convenient.
Book early. Getting rooms should be done early in the year and for me I generally fly to Frankfurt and take the train up to Düsseldorf. It's faster overall and a less stressful way to get to Düsseldorf. For an American unfamiliar with using trains, it is also different and fun. You can catch the train at the airport and end up right in the middle of Düsseldorf on your arrival close to your hotel.
Plan your days. Usually around the end of the second day you feel like you are walking in circles. Most of the architectural glass vendors are in certain halls. Study the floor plan and hit the priority halls first. Don't spend too much time trying to have important discussions the first day. Take your notes about places you want to spend more time. This gives you some time to really think about good questions you want answers to and go back to these exhibits on day two or three to spend serious time. There are a lot of halls with bottle-making companies. You should see it just to expand your experience, but don't spend a whole day in those halls.
Arrive early. Try to arrive a couple days before the show, if possible, and acclimate to the time change. You can find yourself hitting the wall on day one early in the evening, going to sleep too early and then repeating the same thing the next day. Try to stay awake with no naps until around 10 p.m. each day. You will feel more refreshed and ready to walk your 18,000 steps a day.
See the art. Spend some time in Hall 9. This is the arts hall, and some of the glass art will blow you away. I have learned techniques from some of this art that we still use in larger products that we make.
Go paperless. Download the show app. This is the same information you will find in the 3-pound catalog. Try not to take too many brochures. Use as many electronic tools as you have, otherwise you will carry back 20 pounds of paper and then leave it in a bag in the corner of your office (where it will end up living for a year before you throw it out and wonder why you even kept it).
Travel light at the show. Leave all of your things, except business cards and maybe a small bag, at the coat check. They charge a couple Euro to check your stuff, and you will be thankful you left it all behind. The only drawback is you need to arrive and leave out of the same entrance each day. There are plenty of trains to take you back into the city and because the crowds leave from different places, do not feel the need to beat the crowds.
Find the right entrance. There are many entrances to the show. Study which is the closest to you before the morning of the show and work out how to get there the night before. The trains to the show are free with your entrance ticket, but you technically must have that ticket if you use the train, at least for your first day. In 22 years of shows, nobody has ever asked to see my ticket on the metro trains, but there is always a first time. These trains are on the honor system with the idea that you purchase a ticket.
Eat well. If this is your first show, you will see small food stands around the halls that serve European-style sandwiches (not what you might call a sandwich). These are not your only eating options. There are sit down restaurants upstairs in some of these halls, as well as food stands outside in the main plaza between the halls. The halls are U-shaped and the space between them on one end has some good Bratwurst stands. If it is a nice day, this is where you will find the crowd.
See Glass Magazine's glasstec coverage here.
Bernard Lax is CEO of Pulp Studio.
The opinions expressed here are those of the individual author and do not necessarily reflect those of the National Glass Association, Glass Magazine editors, or other glassblog contributors.