Atlantis has PPG glass, Chihuly sculptures
By
Matt Slovick
, editor in chief, Glass Magazine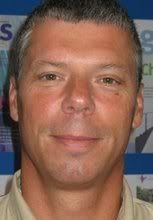 A week before I left for vacation, Rob Struble, manager of business communications, growth initiatives and performance glazings for PPG Industries, stopped by the office.
I mentioned I was taking my daughters to the Atlantis resort in the Bahamas, and he said: "We did the glass."
This photo from its Web site shows the PPG IdeaScapes China Azuria Spectrally Selective Glass on the Royal Towers, where I stayed. The small area connecting the Royal Towers appears to be a walkway. However, it's the 10-room Atlantis Bridge Suite that goes for $25,000 a night.
CNN.com reports the suite was a staff of seven, including butlers, cooks and maids. The
article
says guests have included Michael Jackson, Oprah Winfrey, Celine Dion, Michael Jordan, Bill Gates and Donald Trump, although it is most frequently occupied by Saudi sheikhs or high-rolling businessmen visiting the largest casino in the Caribbean.
And what better way to enhance the casino than with glass sculptures from renowned artist Dale Chihuly. The resort is based on the mythical sunken continent of Atlantis. Chihuly created the Temple of the Sun and Temple of the Moon for inside the casino and Crystal Gate for the entrance. Chihuly's
Web site
says he used new forms and glassblowing techniques developed specially for the entrance project. The owner, South-African entrepreneur Sol Kerzner, was so pleased with the first three creations, he commissioned a chandelier as well.
A quick review of Atlantis: a great resort but extremely expensive. If you plan on eating at the resort, buy the meal plan. And bring your own sunscreen. I saw someone buy four spray-on bottles for $99.