GlassMagazine.com grows up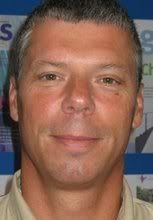 I'm glad to see you've made a stop at GlassMagazine.com. It looks different, doesn't it?
I'm sure you've all watched one of those TV shows in which a new baby arrives to liven things up and add plot twists. Then you tune in next season, and that child is already in elementary school.
That's the sense I hope you get with our new Web site.
The new site has grown considerably overnight, is livelier and certainly has a few new "twists."
The previous site launched years ago and hadn't "matured" much during the years as Internet usage expanded and Web technology increased exponentially. Now, we feel our site has caught up.
The first thing you might notice is that the site is divided into segments to mirror the magazine: Commercial, Retail and Auto. The site also has a Fabrication segment since that process touches all areas of the glass industry.
I'm sure frequent users are happy to see GM.com now has a Search box. You can make a full-text search on content back to 2004. We've also created filters within the segments to search by issue or by topics such as machinery. In the Auto segment, the "how to" filter includes hundreds of installations, the oldest going back to 1957.
The site has RSS feeds available for articles, news and products. When you subscribe to a feed, it is added to the Common Feed List. Updated information from the feed is automatically downloaded to your computer. So, whenever something new in those categories is added to the site, you'll be alerted. For those who are curious, RSS stands for Real Simple Syndication.
The Most Clicked area needs no explanation. It is the place where your favorite stories will be displayed.
I'm sure we'll be experiencing growing pains during the next few days and weeks. Please bear with us and we'll be adding other features as we "mature."
Now it's your chance to be a critic. Send an e-mail to
mslovick@glass.org
to let me know what you like or dislike, or if you have any questions.
Matt Slovick
, editor in chief, Glass Magazine