Building Trust through Sustainability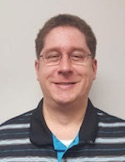 With the time change having just taken place and spring temperatures looming, I thought this would be a good time to explore the topic of sustainability and transparency within our industry. Earth Day is just around the corner, and while I am a firm believer that we should treat every day like Earth Day, I enjoy celebrating it as a milestone each year, nonetheless.
Sustainability in the glazing industry, and within the broader construction industry, has been a prominent consideration for many years. That said, in 2019 we are still learning a lot about climate change. In late 2018, a report published by the Intergovernmental Panel on Climate Change warned that the changes required to hold 2.7 degrees Fahrenheit, as called for in the Paris agreement, would require changes on a scale with "no documented historic precedent," according to The New York Times. And the latest numbers being cited—more than $265 billion in damage from hurricanes in 2018, according to National Oceanic and Atmospheric Administration—are unprecedented.
Rapid changes in our environment are critical to the industry. Together, we must question our role in creating buildings designed not only to withstand the elements, but to be manufactured sustainably and perform with higher efficiency long into the future.
Choosing the right products that are going to provide maximum performance is as critical for meeting the challenges of a changing environment as it is in building for ever-changing building codes. Yet identifying the components necessary to deliver on high performance can be a challenge. As I like to say, "construction products shouldn't be as confusing as your medical bill." As glazing contractors and manufacturers, we play a pivotal role in helping architects and specifiers understand what to look for in a product to help improve the thermal performance and sustainability of a building.
Many product manufacturers may state the lowest U-value possible alongside their products, however there may be many steps and additional upgrades, like argon gas fill in glass, needed to achieve that performance. Additionally, once those upgrades are realized, it is not uncommon for the initial performance to be value-engineered out of the product to meet the right price point.
As glazing contractors and product manufacturers, we can help avoid this mistake and provide ease to the process with a simple tool—communication. We should aim to work more closely with architects and specifiers to provide a strong understanding of how to achieve the desired performance at the most economical price. For example, an architect may specify a specific high-performance framing system designed to achieve a strong level of energy efficiency. However, when looking at bids for framing/glass combinations, he or she may not realize the cost required to meet the desired energy performance. Rather than the architect favoring a lower price point and sub-optimizing the overall building performance, proper communication early in the process with the glazing contractor and/or product manufacturer could help the architect better understand the benefit of energy efficiency.
The lesson learned? The more communication, the better. The stronger the understanding an architect or specifier has of the solution, be it framing or another product, the better positioned he or she is to make a well-informed decision—one that is good for their customer, the occupant and the environment.
This is just one example of how we as an industry can better enable our projects to be more sustainable, more resilient and more economical over the long-term. There is much more that we can do, but this type of communication is certainly a strong step in the right direction.
David Warden is the enerGfacade® brand manager for YKK AP America's family of energy efficient fenestration products and is responsible for spearheading marketing efforts both externally and internally for the product line. He has been with the company for more than 17 years and is beginning his eighth year as the enerGfacade brand manager.
The opinions expressed here are those of the individual author and do not necessarily reflect those of the National Glass Association, Glass Magazine editors, or other glassblog contributors.