Magical moments at BEC
By
Matt Slovick
, editor in chief, Glass Magazine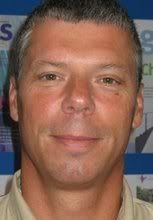 BEC started with opening remarks from Max Perilstein of Arch Aluminum & Glass. Max said the 650 attendees arrived from 42 states and all Canadian provinces as well as a few foreign countries.
He began the event with a Top 10 List of jobs people might have if they weren't in the glass industry.
Each listing included a short clip from movies and TV shows such as dance instructor, "Hitch"; air traffic controller, "Airport"; military, "Stripes." The No. 1 job was a spot on the Chippendales, which perform here at the Rio (tickets are $40 or $50). The clip came from "Saturday Night Live" featuring a buff Patrick Swayze and a portly Chris Farley auditioning for the male revue.
The opening presentation by Shep Hyken kept the entertainment going.
He talked about Creating Moments of Magic for Your Customers (his book is titled "Moments of Magic"). He had plenty of advice for business owners. "People do business with who they know, like and trust," Hyken said. He said you need to make sure customers have more than a satisfactory experience. "There's a big difference between a satisfied customer and a loyal customer," he said.
Shep shared anecdotes about communication with his wife, going to McDonalds with his children, the lines at Disney, the turnaround of Scandinavian Airlines as well as a taxi driver who sent him a thank you card and at one point made $100,000 a year compared to the national average of $19,400.
"Every moment of truth needs to be a moment of magic even if it begins as a moment of misery," he said in a moment. His 10 strategies to creating a moment of magic are:
1. Manage the first impression
2. Your expertise
3. Building rapport
4. Enthusiasm
5. Communication
6. No mistakes
7. UPOD: Under Promise, Over Delivery
8. Quality
9. Confidence
10. Appreciation.
He also performed a rope trick and card trick and ended with a "mind" trick. He asked a woman in the audience to write down on a post-it a number from 25 to 50. He asked a man in the audience to look at his watch and shout out the time every five seconds. He then began writing what appeared to be random numbers on a white pad. Between 30 and 35 seconds, he finished four rows of four numbers.
He said it took him 33 seconds to finish. Her number: 33 (OMG!). But what were those numbers all about? It just so happens that every row across, down and diagonal added up to 33. So did four-number groupings in each corner along with the four numbers grouped in the center.
It was truly a magical moment.
I wonder if he'll send everyone in the audience a thank you card for the applause?