Sights and Sounds from GlassBuild America 2018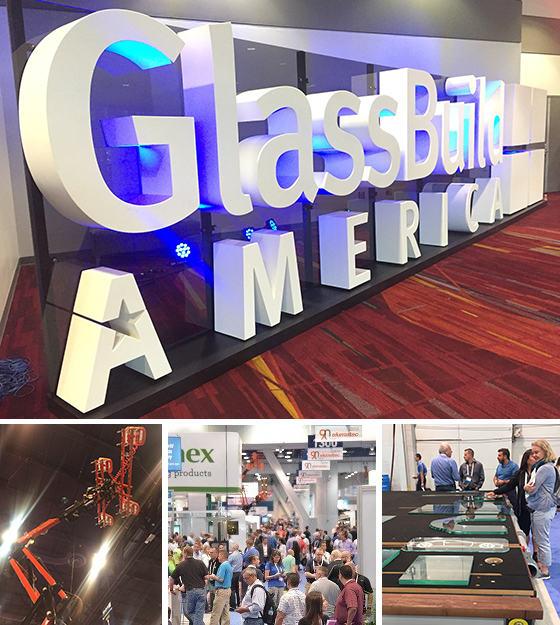 More than 8,600 glass industry representatives gathered at the Las Vegas Convention Center last week for 2018 GlassBuild America: The Glass, Window & Door Expo. The show, which ran Sept. 12-14, hosted nearly 400 exhibitors on an expanded 175,000-square-foot show floor.
Galleries
For highlights from the show, including a gallery of Glass Magazine's Twitter and Instagram posts, click here.
For additional booth photos, videos, product updates and meeting news, check out Glass Magazine's complete Twitter coverage from the show.
Videos
Katy Devlin is editor in chief of Glass Magazine. Contact her at kdevlin@glass.org. Follow Glass Magazine on Twitter.