Sun, sand and volleyball
By
Matt Slovick
, editor in chief, Glass Magazine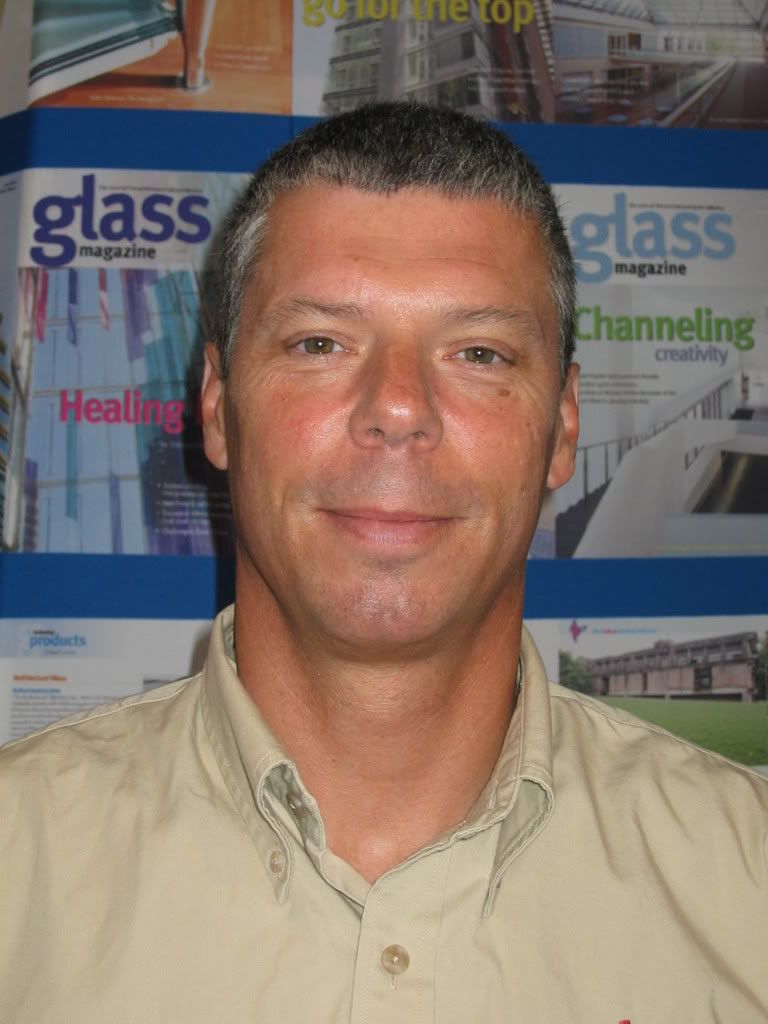 Like most conferences, the IGMA event in Sanibel Island included a golf tournament.
The winning foursome was Bob Spindler (Cardinal), Jon DeVoogd (Allmetal), Dave Pinder (Cardinal) and Steve Meisel (WR Grace). DeVoogd and Ray Gallagher (Technoform) got closest to the pin; Ken Brenden (AAMA) had the longest drive.
On Thursday, a three-hour block was reserved for a tennis tournament or volleyball. Gerhard Reichert, Edgetech I.G., beat Chris Barry of Pilkington North America for the tennis title.
I didn't play golf or tennis. But I did show up for volleyball, which took place on the sand between the pool and the beach. I understand many who had signed up for volleyball elected to play another round of golf.
About 14 people played throughout the afternoon. Phil Jones, general manager of G.James Safety Glass in Australia, noted in his classic Australian accent: "I remember when I could leap over the net, now I can't even reach the bloody top."
A group of five stayed from the first serve until the last point more than four hours later. As we walked (limped) off the court, people started arriving for the poolside dinner.
The Iron Men were Ken "Spike" Brenden; Tracy "I Got Your Back" Rogers, Edgetech; John "The Serve" Czopek, Sommer and Maca Industries; Joe "Dig" Erb, Edgetech; and myself. Honorable mention goes to John's wife, Ann, who played in all but the final game (she wanted a little bit more time to get ready for the dinner).
Some old injuries became aggravated, there was a jammed finger, a pulled "something" along with a few bumps, bruises, mouths full of sand, some smack talk along ... and loads of fun.
Thanks to IGMA for supplying a courtside cooler with water and other beverages, which had to be constantly restocked.
The best news is that everyone made it to the presentations the next morning. I've included the view from the windows of the meeting room. I miss Sanibel Island.