By
Matt Slovick
, editor in chief, Glass Magazine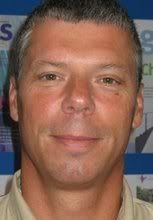 Were you ever in a courtroom facing a judge, wishing you could switch roles and make the decision?
Well, I can't grant that specific wish, but I can make you a judge – minus the gavel.
Glass Magazine's third Crystal Achievement Awards are on the horizon. The deadline for submissions has passed. Numerous companies from across the country have submitted achievements in architectural glass products, manufacturing and marketing. This year two new categories have been added for the glass retail market: Best Retail Showroom and Mirror Installation – Residential.
I've contacted many of you by e-mail, and thank you to those who have judged in the past and agreed to judge again this year. For those who have not yet responded, expect a reminder from me this week.
And for you who have not been asked but would like to get involved in this outstanding program, here is your invitation.
How does it work?
You'll receive a packet with categories, descriptions of the nominations and a photo. You'll make your top choices in the category. It's that simple. If your company happens to have an entry, you'll have to pass on that category.
If you're interested in being a judge, please e-mail me at
mslovick@glass.org
and be a part of this of recognizing innovation throughout the glass industry.