AIG to Open New Location in Alabama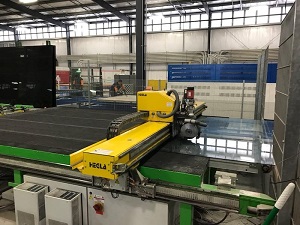 American Insulated Glass LLC will open a third glass fabrication and wholesale distribution facility in Birmingham, Alabama. "We expect the Birmingham plant to be fully operational by spring 2018," says Billy Blair, chief executive officer of AIG.
The facility, which will serve customers in the southeastern part of the United States, will be equipped with a new commercial Lisec insulating glass line, Hegla cutting table with retrieval system, and a new HHH-supported full convection tempering oven, designed to produce the highest quality soft-coat low-emissivity glass, the company reports.
With plants already located in Georgia and Florida, this new location will allow AIG to offer shorter lead times and a range of fabricated and stock glass to glazing contractors and millworkers in Alabama and Tennessee, including the Nashville market. Industry veteran Chris Gould will be the general manager.