Basco Promotes Steve Lotz to Chief Operating Officer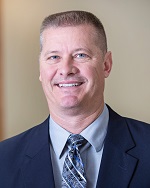 Mason, Ohio-based Basco Manufacturing Co. promoted Steve Lotz to chief operating officer. He will continue to serve on the company's executive committee to help develop and drive strategic growth initiatives.
"We are pleased to advance Steve to this role within the Basco family," says George W. Rohde, Basco president and CEO. "I am very confident that Steve's previous experience, expertise and direction will provide Basco with a bright future."
Basco brings over 30 years of diverse industry experience as a decisive and forward-thinking operations executive, previously overseeing Basco's manufacturing facility and then becoming the executive vice president of operations for 19 years, leading three production facilities. His new role as COO will give him total responsibility for sales and operations at Basco.