BEC Conference Hosts Over 500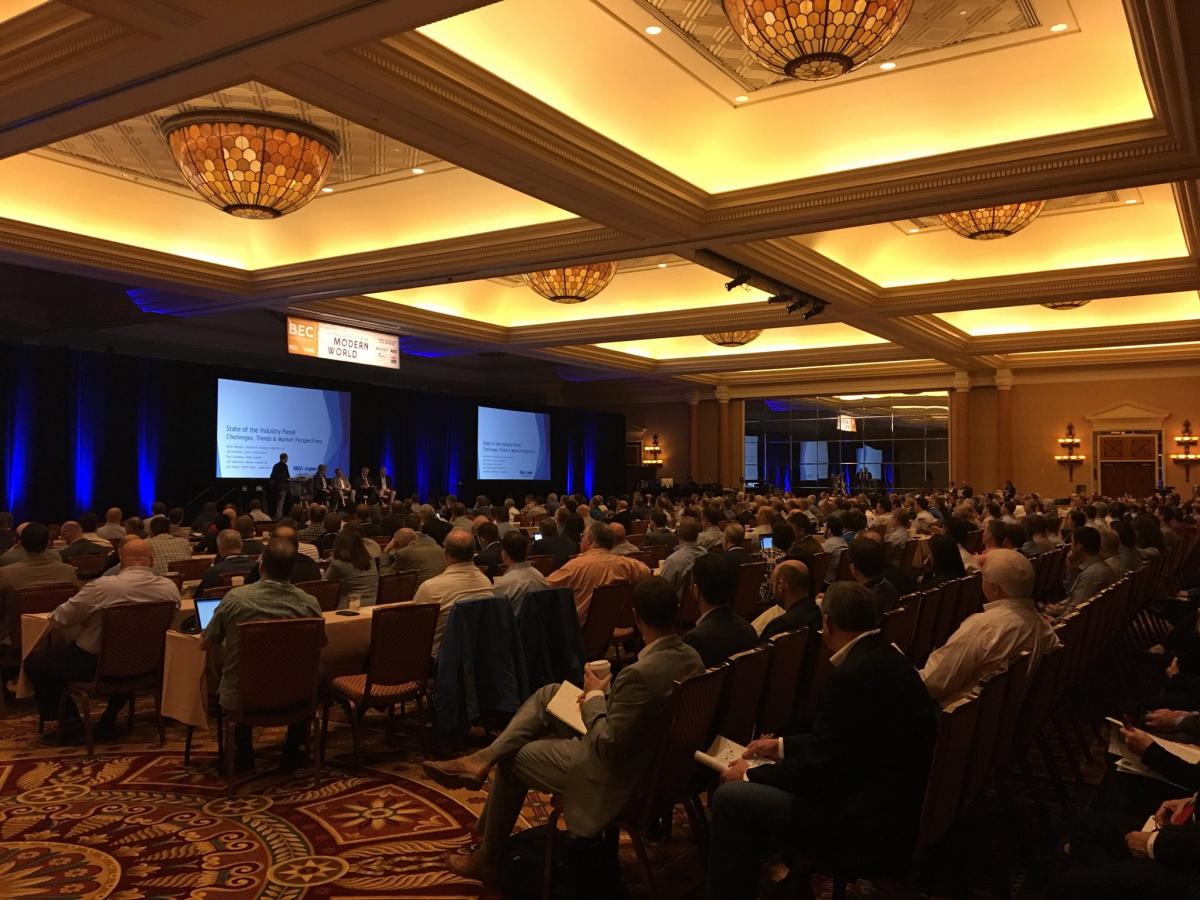 "Over the last five years, the glazing industry has pretty much doubled. We've come out of recession. We're in a room of over 500 people," said Jeff Haber, managing partner of W&W Glass, before the opening session of the 2018 Building Envelope Contractors Conference, held March 4-6 in Las Vegas. The event targets the glazing contractor community, providing companies of all sizes with education on trends, challenges and opportunities in the industry.
"We need to get people excited about glass," said Keith Boswell, technical partner, Skidmore, Owings & Merrill LLP, during the State of the Industry panel.
The BEC Conference is the first industry event from the now-combined National Glass Association and Glass Association of North America. The NGA and GANA officially merged on Feb. 1.
Prior to the opening session of BEC 2018, Julia Schimmelpenningh, global applications manager of Eastman Chemical Co., spoke about the combination and the work of the Integration Task Force. The ITF includes representatives from both organizations who will oversee and advise the Board of Directors on transition and integration matters.
"The staff and the Integration Task Force are here and available for discussion. Please approach us," Schimmelpenningh said. "We want to make this the most excellent organization that we can for you as members and for the industry."
For complete information about the combination, read the updated FAQs, and watch a video about the transition and integration from NGA President Nicole Harris.