Biesse Group Hires North America Parts Quality Assurance Leader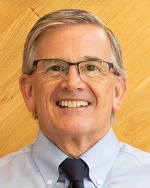 Biesse Group added Gregory Bell as North America parts quality assurance leader following the continued expansion of the parts and service department in North America.
Bell's extensive professional background includes more than 20 years of experience in leading customer care initiatives and quality assurance programs. He will work with all machinery and tooling divisions inside the group and serve as a liaison between departments, implementing new procedures and managing communications with all customers in the U.S. and Canada to ensure complete satisfaction.
"I view everything through the customer's lens and that philosophy is well entrenched here. I'm looking forward to helping Biesse Group continue its tradition of industry leading customer service," says Bell