Bob Burns Appointed as President of AmesburyTruth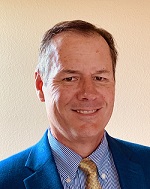 AmesburyTruth, a division of Tyman, plc, changed its executive leadership team. Jeff Graby stepped down as president after five years of leading AmesburyTruth and two years as leader of the Truth Hardware business. During his tenure, Graby integrated the Amesbury and Truth businesses and acquired Bilco and Ashland.

Bob Burns, president of Ashland when AmesburyTruth acquired it, will take over executive leadership. He has led the business since 2013.