Bohle America Welcomes New Inside Sales Manager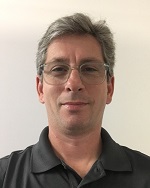 Bohle America added Michael Vinnik as inside sales, glass hardware manager. Vinnik has extensive building product experience and knowledge and his past includes leadership roles in the inside sales, customer service and operations areas most recently at automatic door manufacturer, Record-USA.
"We are thrilled to have Michael join our team," says Gareth Francey, president of Bohle America. "He brings a very diverse skillset and strong business acumen to our company and will be a very important part of our continued growth plan."
Vinnik will be based in Charlotte, North Carolina, at Bohle America's United States headquarters.