Bohle America Welcomes Scott Goodman as Regional Sales Manager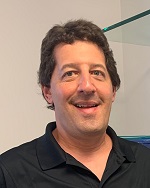 Bohle America added Scott Goodman as southeast regional sales manager. Goodman has a long and successful past in the glass industry and will bring a positive presence to his very important territory, say company officials.
"We are thrilled to have Scott join our team," says Gareth Francey, president of Bohle-America. "He brings incredible past customer connections and his knowledge of the region is a tremendous gain for us as we continue to grow rapidly."
Goodman will be covering his territory from a base in Orlando, Florida.