CGH Appoints Cummings as VP of Architectural Sales and Marketing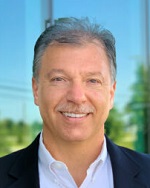 Consolidated Glass Holdings named Bob Cummings as vice president of sales and marketing.

In his new role, Cummings will be responsible for leading both inside and outside sales teams for CGH's architectural division—which includes J.E. Berkowitz and Solar Seal—as well as the company's estimating and marketing departments.
"Bob brings more than 30 years of experience and proven performance in the glass industry," says Bill Varner, CEO, CGH. "He's an innovative thinker with a respected voice, who has been highly successful leadings sales teams on both the glass manufacturing and fabricating sides of the industry. We look forward to leveraging Bob's knowledge and working with him to grow the CGH architectural division."
Prior to his most recent position as general manager at Hufcor Inc., Cummings held executive level positions at Hartung Glass Industries, Guardian Industries, Trulite Glass & Aluminum Solutions, United Glass Corp. and Standard Bent Glass Corp.