CGH Appoints New Senior Vice President of Sales and Marketing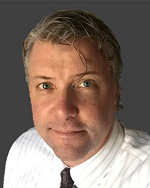 Consolidated Glass Holdings appointed Kevin Yaremchuk as senior vice president of sales and marketing.
In his new role, Yaremchuk will be responsible for leading the sales and marketing teams of CGH's family of companies, including Columbia Commercial Building Products, Dlubak Specialty Glass, Global Security Glazing, J.E. Berkowitz, North American Specialty Glass and Solar Seal.
"Kevin brings a wealth of executive-level sales and marketing experience", says Jeremy Davis, chief executive officer of CGH. "He has been successful throughout his 23-year career, working at a variety of organizations, including IBM, Honeywell and Meggitt PLC. His proven ability to put strong processes in place and build high-performance teams will be a key component to our continued growth."