Davlyn Group Appoints Mauricio Zavatti as CEO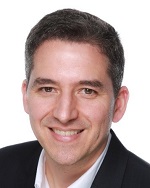 The Davlyn Group, a supplier of technical textiles, welcomed Mauricio Zavatti to the company as CEO. Zavatti brings a unique combination of industrial, international, and leadership experience, following progressively senior roles at Danaher Corp., Tyco International and Belden Inc.
"We couldn't be more excited to welcome Mauricio to the Davlyn family," says Josh Kowitt, managing partner, Emko Capital. "He is a visionary leader with the credentials and experience to take Davlyn to the next level. He is standing on the shoulders of four great individuals—Tom Weil, Paul Griggs, Joel Lukoff, and Gary Flasher—who started and built Davlyn along with the rest of the Davlyn team. The future is bright under Mauricio's leadership."
Zavatti's proven track record will mesh well with the ambitious plans of The Davlyn Group to become a true global player in high temperature textiles and heat management solutions.
"I look forward to leading the amazing teams at Davlyn Manufacturing and Darco Southern," says Zavatti. "It is energizing to be CEO of a company with a reputation for best-in-class quality and customer service. Combined with innovative products and services, a global customer base, and talented employees, we are well-positioned for our next phase of growth."
Joel Lukoff, who has been instrumental in growing Davlyn over the past 20-plus years, became executive chairman and will continue to be active with the Group's activities as a board member.