Faour Glass Welcomes New Architectural Representative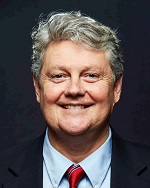 Faour Glass Technologies added Darren DeNett as its architectural representative for North Carolina and South Carolina, as well as coastal Georgia.
DeNett brings a diverse background with more than thirty years' experience in sales and as a business owner. DeNett is also founder and president of Dencon Architectural Inc., the southeastern manufacturer's representative for Hope's Steel Windows, an American manufacturer of luxury steel and bronze windows and doors.
"We're pleased to have a rep with such a diverse and successful background," says Angelo Rivera, vice president of Faour Glass Technologies. "Our network of architectural representatives will be instrumental in supporting our growth initiatives for our Slimpact Frameless Impact Windows and Doors while providing the highest level of support to the architectural community."