Faour Welcomes New Architectural Rep for North Florida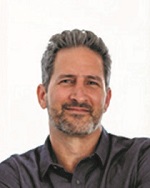 Faour Glass Technologies welcomed Lee Webster as its newest architectural representative for northern Florida.
"We're pleased to have a rep with such a diverse and successful background," says Angelo Rivera, vice president of Faour Glass Technologies.
Webster brings over 20 years' experience in sales and as a business owner. He is also founder and CEO of FENBLIK, the U.S. importer of Gaulhofer Windows & Doors, a European manufacturer of luxury windows and doors.