Gateway Extrusions Promotes Simone Bradley to Maintenance Manager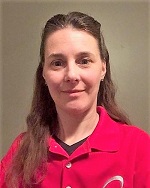 Gateway Extrusions promoted Simone Bradley to maintenance manager for the company's manufacturing facility.

"Simone Bradley is a tremendous asset for Gateway, and her promotion is well deserved," says Thomas Ziegler, president of operations. "Since she came on board a couple of years ago, Simone has demonstrated not only technical proficiency but the ability to manage large-scale projects with employees, outside contractors, and equipment suppliers very efficiently and cost-effectively. With [Simone's] expertise and experience, Gateway can assure customers that our equipment and building will be well maintained, with minimal risk of interruptions to operations."

Bradley and her staff are responsible for all maintenance and repair of production equipment and building systems for the entire 170,000-square-foot Gateway facility. She directs all machine and building repairs, establishes periodic maintenance schedules for all equipment to reduce equipment downtime, oversees building maintenance projects as well as tool and materials coordination, and works with all OEM vendors and service providers. In coordination with Gateway's safety manager, Bradley is working to improve safety and fire prevention programs throughout the plant.
Bradley joined Gateway in November 2015 as an intern, and as the company was launching a major multi-year expansion effort, she was hired permanently in April 2016 as an industrial systems control technician. She quickly became an integral part of the team, taking on roles of progressively more responsibility, overseeing acquisition and installation of several new equipment lines.