GGI Welcomes Gus Trupiano as National Sales Manager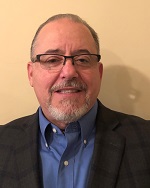 GGI appointed Gus Trupiano as the national sales manager for the company's specialty glass division.

Trupiano joins GGI following a long-term career with AGC Glass North America, where he most recently held the position of director of sales for AGC's Industrial-OEM business unit. Trupiano brings more than 35 years' glass industry and leadership experience to his new role. He has been actively involved with NGA-GANA, serving on the board of directors and as former chairman for the BEC Division.