Glass Enterprises Welcomes John Peirce as Customer Experience Manager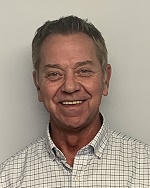 Glass Enterprises Inc. welcomed John M. Peirce to its team as customer experience manager.
In his new role, Peirce will be responsible for evaluating and directing all aspects of customer interactions and customer experiences.
"John's technical knowledge, along with his commitment and dedication to the customer, is unrivaled," says Joshua Burg, CEO of Glass Enterprises.
Peirce has worked in the architectural glass and glazing industry for over 35 years, with experience in all phases of glass fabrication. As part of his new role, Peirce will continue to build on his relationships with glazing contractors, architects, general contractors, construction managers, glass consultants and building owners.