GPD 2019 Spotlights Glass Industry Trends, Performance and Manufacturing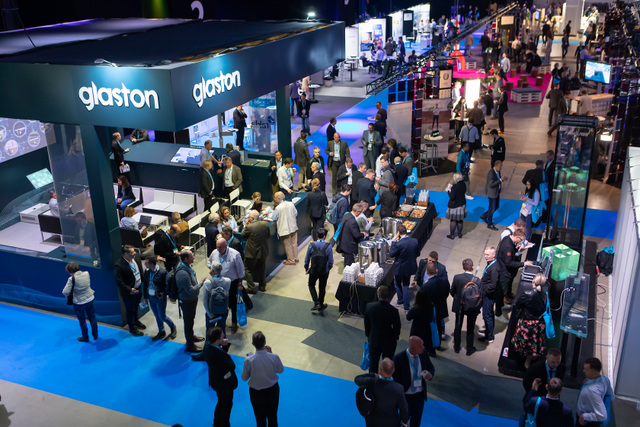 More than 1,000 industry representatives from around the world gathered in Tampere, Finland, June 25-28 for the 2019 Glass Performance Days. The event included workshops and conference sessions, in addition to a management forum and expo, covering a variety of topics such as smart technology, glass and sustainability, R&D, market trends in the glass industry and more.
Check out news and updates from the event:
Spotlight on North American Codes and Standards at GPD 2019
In a June 25 workshop at Glass Performance Days 2019 in Tampere, Finland, National Glass Association Technical and Advocacy Director Urmilla Sowell led a 4-hour workshop to educate attendees on designing glass for the North America market, with a focus on building codes and standards.
The future of the glass industry is smart—smarter glass for smarter buildings in smarter cities, according to presenters and organizers at the 2019 Glass Performance Days, June 25-28 in Tampere, Finland. "Smart cities, smart buildings and smart glazing are our future," said Jorma Vitkala, chair of the GPD organizing committee, during the GPD Opening Ceremony.
James O'Callaghan Receives Jorma Vitkala Award of Merit at GPD 2019
James O'Callaghan, senior director of Eckersley O'Callaghan, received the Jorma Vitkala Award of Merit during the Opening Ceremony of Glass Processing Days 2019. The award was introduced in 2017 to honor and reward individuals or contributors who have made outstanding personal contributions to the progress and development of the international glass industry.
Glaston Hosts First Management Forum at GPD 2019, Focuses on Megatrends
On June 26, in conjunction with Glass Performance Days 2019, Glaston hosted its first-ever Management Forum in Tampere, Finland. A panel of seven speakers presented their perspectives on megatrends and described how these trends can create opportunities for smarter buildings and smarter business.
Vitkala to Retire after 27 Years at GPD
Jorma Vitkala, the founder and organizer of Glass Performance Days, will retire after the 2019 event. GPD is a technical and trend conference that brings together participants in all segments of the glass industry from all over the world to address industry processing and performance challenges, present top trends, and discuss solutions to bring the global glass industry to the next level.